My sister-in-law talks often about my nephew's departure to college.  Though he is a Junior this year and they have a bit of before crunch time, the excitement and the worries are on their minds already.  And not just the empty-nest worries either.  There is so much to consider when it comes to college.  It's one of the greatest gifts we can give our children and it won't be a cheap one.  Luckily for many families, there are valuable resources out there through financial aid, but the key is knowing just how to get to them.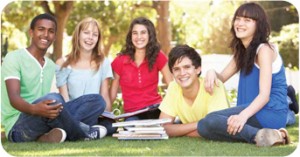 To help Greater Cincinnati families, the YMCA, along with UC and Cincinnati State, and a host of other great companies, is hosting two workshops.  The first, an FAFSA Workshop, is THIS Saturday (January 22nd) at Cincinnati State.  Get a glimpse at the importance of this application to get your teen's dreams jump-started.
Then, a few weeks later on Sunday, February 13th, they will host three offerings  at three locations through Cincinnati to work hands-on with students and their families filling out the FAFSA.  Financial Aid professionals will be on hand so you get all the information you need to get the best result you can.
College Goal Sunday
When: February 13, 2011 at 2 p.m.
Where: Cincinnati State Technical and Community College
3520 Central Parkway
Cincinnati, Ohio 45223
Please pre-register at http://www.ohiocollegegoalsunday.org/
St. Charles Borromeo Church FAFSA Prep
When: February 13 at 1 p.m.
115 W. Seymour Ave.
Cincinnati, OH 45216
Please pre-register at www.MyY.org
Tryed Stone New Beginning Church FAFSA Prep
When: February 13 at 2:00 p.m.
Tryed Stone New Beginning Church
5550 Reading Road
Cincinnati, Ohio 45237
Please pre-register at www.MyY.org
So take advantage of these offerings and from everyone here at FFC, congratulations to all this years soon-to-be graduate.  And WOW Moms and Dads!  Your babies are all grown up – you done good!