In my last post about Kids First, I focused on TumbleBees!  Which C & I love…we just registered for our next term.  I am so excited!  At Kids First, there is so much more to do than just TumbleBees!
For gymnastics, most little ones start with Tumble Bees.  The pre-school gymnastics class gets little ones moving!  There are many challenges for the kids each week!  The little ones stay in this program until they are five!  Then they can move on to Queen City Gymnastics.  There are classes from beginner to the elite…from just for fun to competition!  What a great place for the kids to start!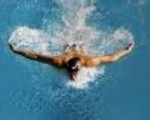 I have faith that summer is right around the corner!  So C & I are going to take advantage of the Starfish Swim School this term!  C is a beach bum already!  Since she is going to be running around the Beach Waterpark next year, I think I will feel much better if she has had some lesson!  Until C is 3, I will be entering the water with her!  I love this idea…hopefully it helps not only C, but me too!  Once she turns 4, she will hit the water on her own!  Who knows, maybe one day C will get an invite to the Lil Stars Or Sharks! (the invitation-only swim team!)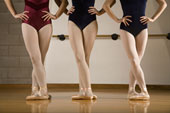 In a few years, we may have to venture to Patty Pille's School of Dance.  If your little princess wants to learn ballet, jazz, tap or hip hop.  Look no further than Kids First.  With over 30 years of experience, Patty Pille's School sounds like it is the way to go!!  I am so excited until my bug is walking and ready to get her dance skills started!!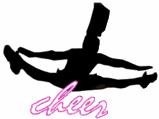 Storm Cheerleading may have to wait a few years for the Hobbs Family to make an appearance!  We will probably start with Cheery O's; the beginner class!  It teaches basic cheerleading!  From there we can go on to Kickin' Cartwheels or the Flip it class!  So much to do…but until the bug turns 4…we will have to be happy with TumbleBees!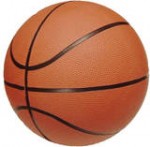 Looking for a sports class..Kids First has that too!!!  Basketball, Volleyball, Soccer or Karate can all be found at Kids First!!  Little ones can start Volleyball at age 4!!!  I never thought I'd say it, but I can't wait for C to grow up!!!  As a former volleyball player, I can't wait to be involved again.  Well maybe she will follow my first love…Soccer!  This just in…we can start soccer when C is 3!!! Yay…maybe I'll be a soccer mom!  There are also summer camps for the sports!
Wow..I don't know about you, but I am worn out!  With all this talk of getting moving, I am so glad we have TumbleBees in the morning!!
For new families, registration for the next term is happening now!  The next term starts January31st!  Visit their site for more inf0rmation…www.kidsfirstsports.com