Try Out Ballet — Free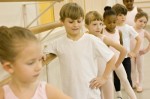 You and your kids can sample Cincinnati Ballet's dance classes for free. The Cincinnati Ballet's Free Dance Week wraps up with a Saturday full of classes for both children and adults. Check out your options here.
Playdate at the Art Museum
Get ready to build, carve and construct at the Cincinnati Art Museum's Culture Kids, Friday at 10 a.m. and 2 p.m. You and your preschooler can explore sculpture and three-dimensional art with story times, snack time, tours, and hands-on art activities. Reservations are required. $20 adult/child pair; $10 adult/child pair members; $3/$6 each additional attendee
MLK Craft Night
Families can learn about and celebrate the life of Martin Luther King, Jr., at the Fort Thomas-Carrico Branch Library this Friday at 5:30 p.m. You'll make a mobile of dreams after short story related to the theme. Materials are provided. For more MLK Day (Monday) activities, check out Karen's post.
Cook Up Something Good
Young chefs can get cooking Saturday morning at the Young Chefs Academy in Mason (9:30 to 11 a.m.) or Sprouts in the Kitchen at Whole Foods Market in Mason (10 a.m.) Aimed at ages 5 to 12, the YCA class is $30 and registration is required. Sprouts is free and also requires registration.
African Culture Fest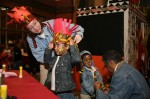 The Cincinnati Museum Center's free Passport to the World Series starts out in the great continent of Africa this weekend. Saturday, look for face painting and crafts for kids from noon-4 p.m. Soteni International: Villages of Hope (Kenya) opens at noon. Alliance Academy Step Dance Team performs at 1:30 p.m and there's an African dance class 4 p.m. A performance of spoken word, music and poetry is at 4 p.m.  On Sunday,  join African game time of Mancala at noon, make dream journals in the African Culture Gallery from noon to 3 p.m., and watch the Mecuda African Drum and Dance Troupe at 12:30 p.m. Gospel and Poetry Fest goes from noon to 5 p.m.
Storytime with a Snowman
Kids ages to 2 to 6 will enjoy the free Snowman Sensation storytime on Saturday at 11 a.m. at the Walton Branch Library. There'll be stories, of course, along with hot cocoa and a snowman that won't melt.
Anyone for Some Peanut Butter & Jam?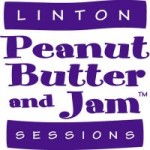 Linton Music's Peanut Butter & Jam Sessions kick off the winter series of classical concerts for young children this Saturday, with shows at 10 and 11:30 a.m. at Mason United Methodist Church. The Peanut Butter and Jam musicians are joined by Cincinnati's rising stars of classical music. Together, they'll prove that performing music is child's play for everyone to enjoy. $12 buys a flexbook of four tickets, or pay $4 per ticket at the door.
Snowy Scavenger Hunt
Looking to break your cabin fever with some woodsy outdoor fun? Join the free Squirrels to Stones Scavenger Hunt at French Park this Saturday at noon. You'll hunt for common nature objects and discover some interesting facts along the way. Dress for chilly weather and meet at the park shelter.
A Crooning Kangaroo?
Local singers and songwriters will perform selections from the new Diva Kangaroo CD to benefit Blues in Schools, the Juvenile Diabetes Research Foundation of Greater Cincinnati and F.O.R.E. This free kid-friendly show happens on Saturday from 1 to 2:30 p.m. at Joseph-Beth Booksellers in Norwood.
Funday Sunday at Taft
Come to the Taft Museum of Art on Sunday from 1 to 4 p.m. to celebrate the life and accomplishments of Dr. Martin Luther King. Free family-friendly activities include self-guided tours, art-making, storytelling, and games. Deondra Kamau Means of the Children's Theatre of Cincinnati, presents a short play, "Martin's Dream," at 1:30 and 2:30 p.m.
Baker Hunt Sampler
If you've never been to Baker Hunt in Covington before, you're in luck because Saturday they are hosting Arts Mart – Stop by between 9:30am and 4pm and sample their youth and adult classes. You'll find everything from bellydancing, painting, collage and more. Find a complete list of activities, here.
Scripps Howard ArtStop Classes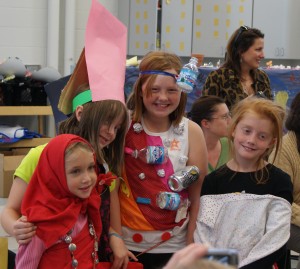 Shannan's employer, The Carnegie in Covington,  is taking registrations for it's ArtStop art workshops. Children ages 7-15 will enjoy hands-on arts activities. Classes run 1x a week for 8 weeks and include a culminating activity for parents. Cost is just $10… and it's refundable! Check out the current offerings here.
Library Book Sale
Need to pick up some new reading material? Head over to the Newport Branch Library for the Friends of Campbell County Public Library Book Sale this weekend. Sale runs Friday, 9am – 5pm — Saturday, 9am – 5pm.
Young Artists Art Show
Show your children the world of art this weekend with the Clifton Cultural Arts Center'sYoung Artists at Work Artwork Exhibit featuring the works of young artists from Fairview Clifton German Language School and Annunciation School. Open to the public (Free) Saturday, 9am – 1pm.
Arboretum Walk
Enjoy the cool air and sights with an Arboretum Walk Saturday at William S. Bryant Arboretum at Thomas More College. Led by Dr. Shannon Galbraith-Kent, professor of biology, Walkers will learn about winter adaptations, tree dormancy and the resident bird community. Kicks off in the Villa with overview. Walk goes from 9:40-10:45 a.m. Comfy shoes recommended. Great event for the whole family!
Monster Truck Championships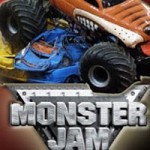 If you've got a car and truck kiddo, you know this monster truck show at Cincinnati Gardens would blow their little mind. The shows on Saturday at 7:30 p.m. and Sunday at 2 p.m. feature Bigfoot, War Eagle, Screamin' Demon and Black Stallion. There will even be an appearance by nationally renowned "Hot Rod the Clown" Bobby Cox. Tickets are $10-$20, $5-$10 ages 12 and under; parking is free.