And just like that, we've put the holidays to bed and we're back to "normal life" (normal if you overlook the 12 boxes of half-packed Christmas ornaments in the living room of course).  But never fear folks,  this weekend has plenty of stuff to do to keep the family good times going – or simply avoid taking the lights down.
The lovely folks at Whole Foods are back in the kitchen and they're inviting your kiddos in for a stir on Saturday at 10am.  The Rookwood location will be whipping up Fruit Burritos and out in Deerfield Township your little people can pack some Vanilla Snowballs! These classes are a great way to introduce new (and HEALTHY) foods to your children.  While these classes are always free, registration is required – check their site for details.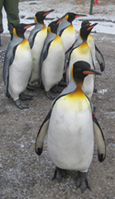 Penguin Days are in full swing at the Cincinnati Zoo – half price admission EVERY DAY through February 28th.  There is a penguin walk everyday at 10am and 2:30pm, and the weekends have even more activities through the day – visit the Zoo's website for all the details.
In addition to "Are You My Mummy" this weekend at the Cincinnati Museum Center, there is a ton of other programming options for kids of all ages and their families.  Check here for all the details.
And did you know the Museum Center offers overnighters too?  Me neither!  According to the site, the overnighters are held each month through May.  There are two programs offered – Journey into Amazing Caves and Overnight at the Museum.  I must say, I'm a little excited about these myself!  The next one is FRIDAY (sorry for the late notice), but if you can't pull it off this weekend, perhaps one of the upcoming dates will work – the next one after this weekend is January 21st!  What a treat for the scientist in your family, eh?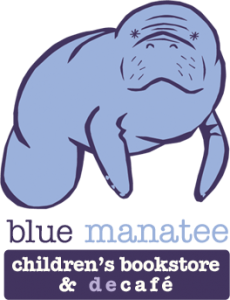 Our friends at blue manatee are having their ManaTea Time on Friday for kids 2 to 6 at 10:30am.  Or maybe Make A Bigger Mess is more your speed where the kids can let their creative juices flow and you don't have to clean up the aftermath – Friday 1:30pm to 2:30pm.  Then on Saturday you have two options if you're in the market for a storytime: at 9:30am little tots up to age 4 will enjoy Ms. Meghan's tales during Manatots Story Time or at expose your kids and yourself to different cultures with Language Storytime at 10:30am – this week will highlight stories in Spanish.
On Sunday the blue manatee is hosting their annual ManaSwap – clean out those overcrowded closets and bring your goods to the store.  Whatever you can't swap out can be donated to Lower Price Hill Community School's thrift store, which serves the students and community of Lower Price Hill.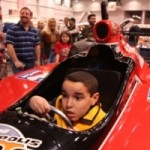 Calvacade of Customs returns to Cincinnati this weekend – speed freaks everywhere UNITE!  And I don't want to cause a panic, but the FONZ will be there all weekend and Frank Fritz, that dude from American Pickers, will be here on Sunday!  WOOT!
There is always a boatload of stuff happening at our local libraries – read all about what they have to offer in Shannan's post from earlier this week!
The Cincinnati Art Museum will host Tonefarmer and tons of fun with ArtReach on Saturday at 1pm.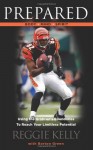 Have a Bengals fan in your crew?  Reggie Kelly will be on hand at Joseph Beth in Norwood on Saturday at 1pm signing his new book PREPARED BODY, MIND, & SPIRIT : Using the Gridiron's Boundaries to Reach Your Limitless Potential.
The US Bank Ice Rink is still making people slip and fall through February 20th.  And on Sundays, kids 12 and under get FREE admission from 12pm to 6pm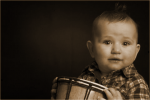 The terrific gals at Musikgarten are having an Open House on Saturday 10am to 12pm.  Visit the Little Songbird Music Studio in Florence and your little people can give instruments a try, do crafts and snack.  We're huge fans of the Arts here at FFC, so we love that you can introduce music to your children in a way that will make it a natural and permanent part of their life.
Bold enough to brave the winter weather?  Then head out to the parks for a hike!  Winton Woods will have one Saturday at 10:00am.  Visit  Miami Whitewater Forest Badlands Trailhead for their Badlands Dusk Hike at 5:30pm Saturday.  Or lace up on Sunday at the Ellewood Nature Barn at Farback-Werner Nature Preserve at 2pm as they invite kids ages 3-6 and their parents to check out the wildlife during a short winter hike.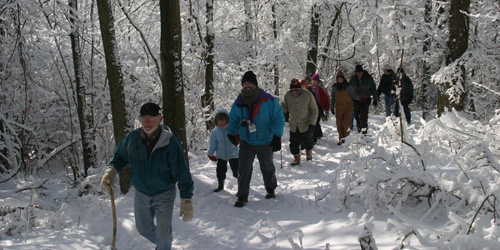 Hamilton County Parks is also kicking off their Jazz Brunches this Sunday. Full details are available on their site – what a lovely way to spend a Sunday, surrounded by nature with good food and good music. The Brunches alternate between Sharon Woods and Woodland Mound – be sure to make reservations.
As always, the Taft Museum is FREE on Sundays and their Chamber Music Series kicks off for 2011 that day too!
Whatever you decide to do – have fun, stay warm and be safe!  Happy New Year from your friends at Family Friendly Cincinnati!