In a few weeks I will be embarking on a new adventure, I will be teaching in the Super Saturday Program in Cincinnati.  I taught preschool until 2007, when I decided to stay at home with my children, and while I never regret this decision and love my time spent with them, I have been missing teaching.  I am over the moon about this opportunity to get back into the classroom and work with children again!
I want to share a little bit about this program with our readers, in case any of your children would benefit from these classes.  Ella and I went for a tour and visit this month, and as a parent I was amazed at the learning that was going on, and how engaged the children were in these classes.  They were learning in an exciting, hands-on manner, which made it interesting for them.  I remember my days in school…learning wasn't always "fun", but the Super Saturday Program is just that: fun.   We saw children performing plays, cooking, participating in science expirements, designing t-shirts, creating pets out of paper mache, and much much more!  There are many class offerings in this program, there seems to me that there's a class to meet any child's needs and interests.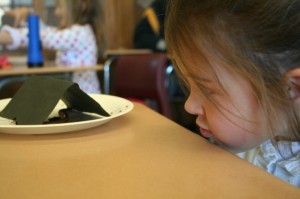 Here's a little bit of information I received from Jennifer Clark about the Super Saturday Program:
The Super Saturday Program is a quality enrichment program for intellectually gifted children, ages 4-14, in the Greater Cincinnati area. Starting in the Fall of 1981, the Super Saturday Program has grown from serving a handful of students  to serving hundreds of children each session in classrooms on the University of Cincnnati Victory Parkway Campus in Walnut Hills.
Each session, children choose from dozens of classes that allow them to stretch their abilities in new areas.. More importantly, gifted children come together each week with their gifted peers. Children can soar to their own heights and not feel out of place. They make new friends who share their goals, ambitions, interests and abilities.
All Super Saturday Program courses are designed for fun and involve hands-on learning. Each session the offerings vary, but always cover a wide variety of subjects. Past and present classes include Math Puzzlers, Jr. CSI, Puppetry, Chess, Writing for Laughs, Shakespeare,  Japanese, Be an Engineer, Astronomy, Musical Theater Workshop, and much more.
The Super Saturday Program has three sessions each year, which correspond with the traditional school year.  Each session lasts six weeks, with Saturday morning and afternoon classes lasting two hours each.
In addition to serving gifted children, we also serve their parents. Parents have ample opportunity to speak with one another about raising gifted children. In addition, speakers give presentations on issues related to giftedness several times each session.  Parent events are open to the public whether or not they have a child attending classes.  The mission of The Super Saturday Program is "Feeding the educational passions of intellectually gifted children and their parents; helping them realize their full potential."  Financial Aid is available to qualified families.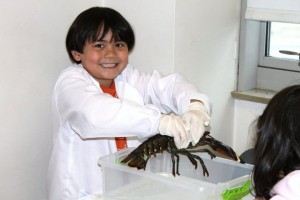 The Super Saturday Program is presented by the Parent Association for Gifted Education, Inc (PAGE), which is a 501(c)(3) all-volunteer nonprofit corporation.
Do you think that your child could benefit from these classes, or would you like to find out more about qualifying, donating, or registering?  For additional information you can reach the Super Saturday Program at [email protected] or  513-786-6826.
Registration for spring term starts in January and classes run March 6th – April 17th.   The brochure will be located at:  www.supersaturday.org.