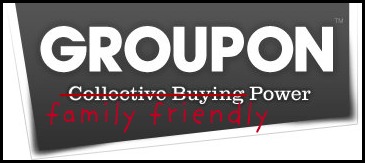 There are a bunch of great, family-friendly deals on Groupon's site right now.  Act fast though, they all end soon!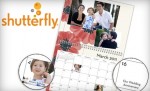 Christmas has just passed, so New Years is literally around the corner.  Start the new year right with an adorable calendar personalized with your favorite photos and special dates at Shutterfly.  For only $20 you get TWO calendars – one for you and one for someone special!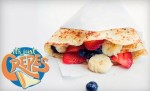 It's Just Crepes has a location right across the street from my office and it is a nice change of pace from the norm lunch hum-drum.  Give them a try with a $12 gift certificate for only $6!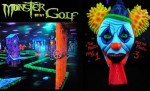 Now, I'll admit, this next one is NOT FOR ME – that freaky clown scares me (hello, remember Stephen King's IT?), but if you have braver streak, the kids might enjoy a trip to Monster Mini Golf – for only $10 you get 3 rounds of golf (a $22.50 value).  The glow in the dark mini-golf is appealing by BEWARE THE OVERLY-FRIENDLY clown dude…just sayin'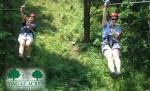 I might be able to talk myself into this one though…$40 for a guided Zip-Line Tour at Dagaz Acres.  Participants must be 8 years or older, so this is a great idea for families with the older kids!
So snag some deals folks – the kids will eventually grow bored of all those new toys and you'll be back looking for some fun!