Another week has blown by and another hectic weekend is upon us! For those of you looking for a little holiday fun, we've got you covered!
Breakfast with Santa
Maggiano's in Kenwood invites you and your children to have breakfast with this Sunday. Cost is $10 per child and $15 per adult. Fun includes fun with Santa and his Elves as well as additional activities for the kiddos. Reservations required.
Wertheim's Restaurant in MainStrasse Village hosts Breakfast with Santa on Sunday. Runs from 10am – 12:30pm. Call to make your reservation. (859) 261-1233.
UC Clermont College hosts a Breakfast with Santa from 9 a.m. to noon Saturday in the student lounge on campus. Attendees can meet Santa, have a free breakfast and participate in fun, holiday-themed activities..For more information call (513) 558-7441 visit www.ucclermont.edu
Children's Theatre of Cincinnati is doing Brunch with Santa before the Saturday 2pm show. You can do just the brunch if you want or stay for Holiday Follies 2 afterward.
Head to Sharon Woods for Breakfast with Santa on Sunday.
Who doesn't love pancakes? Head to the Union Community Building (10087 Old Union Road) Saturday for a tasty Pancake Breakfast w/ Santa. Runs 8:30 am – 10:30 am; For more info, call 384-1511.
For our friends up north, Kings Island Resort hosts a Breakfast with Santa Saturday that includes crafts, coloring contest, face painting and raffles. Also making an appearance this year is Shivers the Penguin from The Beach Water Park. Time is 10am-12pm; Kids 4 and under Free, Kids 5 to 12 $5.95 and Adults $7.95. Free Parking. Please call reserve your spot. (513) 229-5640.
Holiday Fun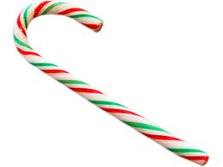 MainStrasse Village hosts it's annual Holiday Walk Saturday. Fun includes Holmes HS Marching Band, a Candy Cane Hunt (2pm), Holiday photos with your pooch, and a lot more! Check out the website for more info.
Head to Krohn Conservatory for it's Live Nativity Saturday (runs through January 2, 2011) from 9am – 9pm
Need to get some shopping done without the kiddos? Pump It Up invites you to drop the kids off Friday between 6:30pm-10:30pm. Drop off costs $25 per child and includes pizza, drinks, snacks, crafts, prizes and of course lots of jumping. Limited spots available. Complete details.
Holidays on Ludlow – Friday night enjoy a night of free family fun that includes carriage rides, music and shopping giveaways to kick off the holiday season. Event runs from 6 p.m. to 9 p.m. and the Clifton Plaza on Ludlow Avenue. For more information, visit UptownCincinnati.com.
Falcon Theatre's It's a Wonderful Life: A Live Radio Drama opens Friday night! This wonderful holiday show transforms you back to a simpler time, a time when families gathered 'round the radio together. It's a Wonderful Life runs December 10, 11, 12, 17, 18 & 19. Tickets are $17 general admission, $14 seniors & students with ID. For more information and to get your tickets, visit the Falcon Theatre website.
Five local choirs will perform on Saturday at 12th and Vine Streets in Over-the-Rhine. Fun includes good music and food and drink from Coffee Emporium, Taste of Belgium and Vinny's Pretzels! Music starts at Noon and runs through 5pm when the Cincinnati Christmas Carolers hit the stage. For complete details, visit the OTR Gateway website.
Holiday fun worth repeating:
Posts we've written with more options:
As always, if you know of a fun, family-friendly event we missed, please be sure to leave a comment with the details.  As always, please confirm these events before heading out. Sometimes we write this post late at night and while we do our best, sometimes our eyes get a little groggy 😉