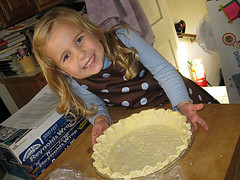 As I write this, I have pies to bake, side dishes to dream up and a bird in the fridge that was luckily smoked by Hoggy's (highly recommend their turkeys if you're on the lookout for Christmas ideas)…plenty to do and stretchy pants to iron.  But we can't let this long weekend go by without highlighting all the events and activities that make Cincinnati so amazing this time of year. So without further ado, here are the FFC picks for the Thanksgiving Holiday!
THURSDAY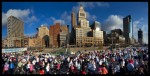 Stuff yourself silly when that bird hits the table knowing you've already burned off all those calories!  The 101st Annual Thanksgiving Day Run/Walk happens bright and early Thanksgiving Day – race day registration is at Paul Brown Stadium and the race starts at 9am.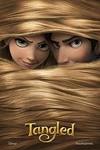 Or hit the ice afterward at the US Bank Ice Rink on Fountain Square.  The ice is ready and waiting starting on the 24th, so gobble up all the excess calories trying to keep yourself upright! PS: Santa skates 11am-noon on Saturdays and Sundays starting this Saturday.
There's plenty of down time on Thanksgiving day while that bird roasts to yummy deliciousness.  Maybe a movie?  Disney's highly anticipated Tangled opens on Wednesday, so surprise the kids with a trip to the theater and save yourself being asked 548 times when dinner is gonna be ready…
FRIDAY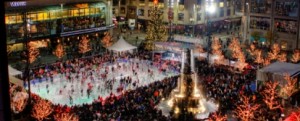 Fountain Square welcomes in the Christmas Season on Friday with the annual lighting of the tree.  The fun starts at 7pm!   Then head over to Macy's and meet Santa.  Bring your own camera, he's on hand there and you can take your own photos with DA MAN!
The 65th! Season of the Holiday Trains at Duke Energy will begin on Friday.  Find all the details here.
PUMP out any excess energy the kiddos might have at PUMP IT UP's Pop In Playtime – 9am to Noon. For only $6 per child, you and the kids have full reign of the best jumpy houses in the city!  We had P's birthday there a couple years ago and had a blast – we try to go for Pop in Play whenever we can!
Still not warn out you say?  Well then onward to Miami Whitewater Forest. Visit their Visitors' Center 11am-4pm for scavenger hunts and crafts to wear out even the most energetic in your bunch!  greatparks.org
The Cincinnati Zoo makes the city sparkle and welcomes back their PNC Festival of Lights on Friday.  This must-do holiday event will run from Friday (11/26) through the first of the new year 5pm to 9pm, with the exception of Christmas Eve and Christmas Day.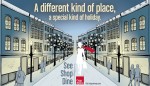 If you are in the market for unique gifts, look no further than OTR – they have everything you could ever dream of and you get the added bonus of buying local and supporting this great city!  Black Friday in OTR is November 26th 10am-9pm.  Avoid the malls and all the crazies!  For more information all that OTR has to offer Friday and all Holiday Season long visit OTR Gateway online.
We went to the Taft Museum this past Sunday and had a blast.  And the day after Thanksgiving they'll be keeping the Holiday Fun going with their official Holiday Season Kick-Off! Their after-Thanksgiving party will feature holiday decorations, a scavenger hunt and crafts for the kids, as well as live entertainment.  taftmuseum.org.
SATURDAY
Weekend carriage rides Downtown courtesy of Macy's begin on Saturday and will run Saturdays and Sundays through the holiday season from noon to 5pm each day.  Or check out the Holly Jolly Downtown Trolly presented by Fifth Third Bank.
the blue manatee welcomes Anne Dewdney, author of "Llama Llama Holiday Drama" via SKYPE!  The kids can enjoy storytime featuring the book and then visit and take pictures with the Llama!   Free fun for everyone 10:30-11am Saturday.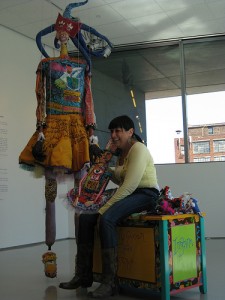 It's Family Saturday at Contemporary Arts Center and our crew is heading there for Shocking Chapeau.  Join them from 1pm to 4pm to create your own Fosson Crow inspired hat.  And this is for everyone – even the grown ups can get inspired and make their own project.  P and I had to DRAG Doug out of the place last month when he was making his superhero doll to celebrate the final days of Pam Kravetz's larger than life marionettes!
The Rookwood location is taking the Saturday off, but Whole Foods in Deerfield Township will have their Sprouts in the Kitchen Saturday at 10am.  This week's menu?  PEANUT BUTTER PLAYDOH – love that stuff!  Call the store to register 513-459-6131.
SUNDAY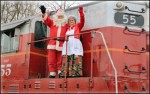 The Lebanon Mason Monroe Railroad is chugging along again this year for North Pole Express.  The VIP passengers on this trip will of course by Mr. and Mrs. Claus – enjoy hot cocoa and meet their elves as well!  Rides are Saturday and Sunday through the 19th, visit their site for more details.
Relax and enjoy the lights at one of the many Christmas light displays Kristin wrote about in her post earlier this week.
And get back to nature all over the area at the Hamilton County Parks with all the activities they have going Sunday, go to greatparks.org for more details on each:
Craft Day for the Kids at the Winton Centre at Winton Woods; 1-3pm
Meet a live owl and hear all about what makes these creatures so fascinating from the naturalist on the Sycamore Trail at Fernbank Park; 2pm
Or maybe turtles are more your thing? Well then Miami Whitewater Forest is where you need to be for all things turtle!  Visitor Center, 2pm
If you miss Fountain Square's Tree Lighting on Friday, never fear!  Main Strasse's is Sunday at 6:30pm.  And they have plenty of fun scheduled all season long.  See more information on their site.
Visit the Behringer-Crawford Museum in Devou Park for their Holiday Toy Train exhibit.  It runs Tuesday through Sundays til the new year, but be sure to check times and details on their site.
What did we miss?  Leave a comment here so we can add it to our listed!
Whatever you do this holiday weekend, hug your loved ones extra tight, eat like kings and queens and have a wonderful Thanksgiving!  One thing we here at FFC are thankful is amazing readers like you!