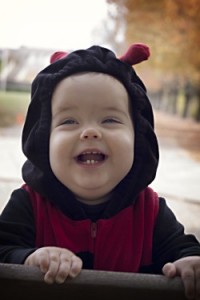 Looking for a great, personalized photo shoot for your family?   Look no further, Tonya Cook Photography has it all!  Tonya did some mini-photo shoots for Halloween and I was fortunate enough to have her take pictures of my little bug!  The shoot took place at Ault Park with beautiful natural props!  I have to say, I was really worried.  C had only had one professional photo shoot and that was the day after she was born.  All other pictures were taken by myself or my husband.  My concern was that C would not cooperate with Tonya.  I had nothing to be worried about!  Tonya put C at ease!  My little bug is quite stingy with smiles and doesn't play peek-a-boo with anyone but mom and dad!  Not only did C show off her pearly white but she played peek-a-boo with Tonya.  Those peek-a-boo pics are some of the best!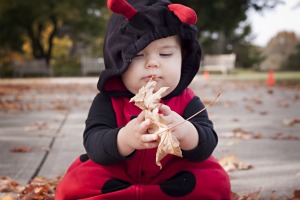 Tonya has always had an interest in photography, but was never able to pursue it more than a hobby.  About three years ago, she received her first DSLR camera and began shooting away!   Upon encouragement of her friends and family, she decided to start taking pictures professionally!  Much to her surprise, she loved it and has not stopped shooting!
By taking a look at her photography, you would never guess that Tonya is not formally trained!  She does lots of self learning!  She loves to play with color, texture and funky techniques, as well as traditional works!  She also has a great eye!  My niece was an owl for Halloween.  At her photo shoot, Tonya put her in a tree and made quite a statement!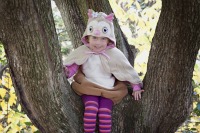 As for pricing, she caters all her packages to each individual client.  She does everything from family photo shoot, kids, babies, senior pictures and even events!  Instead of selling prints, she sells the edits digital images and the release!  For the Halloween mini-shoot, I paid $50 for a 15 minute shoot.   Then I received a CD of 8 pictures with full copyright release!      If you are looking for a unique, personalized approach to your portraits of your family or kids, Tonya Cook Photography is the way to go!  Contact her at: [email protected] or follow her on Facebook  Tonya Cook Photography.