On behalf of Shannan, Susan and myself, we proudly introduce you to our newest contributors – Valerie Hobbs and Amy Quinn.  We can't wait for you to meet them through their posts, we know you'll enjoy them as much as we do.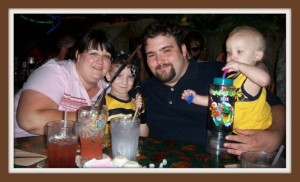 A born and bred Northern Kentucky gal, Amy Quinn is the queen-bee around her house.  A stay-at-home Mom with a husband and two boys, 4 and 7, the testosterone and the fun is always flowing!    Perhaps to get back to the girlie stuff, Amy enjoys a ton of hobbies including sewing, scrapbooking, baking –  but she's not afraid to get busy with the video games!  Her roots are strong in Northern Kentucky, but here adventures run all over the tri-state and we look forward to reading  all about them.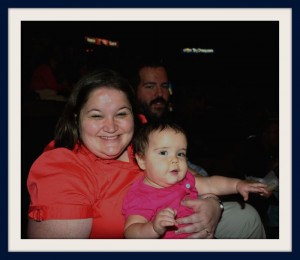 Next please meet Valerie Hobbs.  I must admit I'm a bit partial as she is my sister.  She's a Registered Nurse at Bethesda North and has been married to her techy husband Joe for five years.  She's mother to the world's cutest niece, C, who just turned 1 in October. Valerie will bring a fresh perspective as she is just getting into the Family Friendly Fun Business. She loves to scrapbook, read and she is a devoted collector of all things Disney (and that began long before C came along, just so ya know!). Look for her upcoming post today on her recent experience with a local photographer – you won't want to miss the great shots that came out of their Halloween photo shoot!
So welcome to the family gals – we are so glad you are here!