What kid doesn't love a playground?  There are so many wonderful playgrounds and park systems in Greater Cincinnati that you could probably find a new one to visit every day.  One of the best things about playgrounds is that most of them are free plus your kids get to be outdoors and use up some of that boundless energy.  Having two energetic girls who like to go, go, go,  I sometimes take for granted all that they get to enjoy.  For other children, they have challenges to deal with every day.  Children with special needs may have physical limitations that makes it difficult for them to use some of their local playgrounds but there are accessible playgrounds in Cincinnati where they can smile, swing, play and have fun too.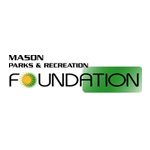 In Mason, Ohio, the Mason Parks Foundation is working towards raising money to build Common Ground.  Common Ground will be an all inclusive playground open to all children of all ability levels.  It takes time, money and a commitment from a slew of volunteers to make this dream a reality but they are on their way.  If you'd like more information on Common Ground or how to donate to this worthy organization, please visit masonparksfoundation.org.  Even though Common Ground is still in the "planning" stages, Greater Cincinnati is fortunate to have other accessible playgrounds to use.
Below is a listing of accessible parks and playgrounds just waiting for your child to visit. We'd love to add to our listing so if you know of any all inclusive playgrounds in your area, please leave a comment below so we can keep on sharing.
All-Children's Playground – This all inclusive park is located at Beech Acres Park in Anderson Township. It has been open since 2007 and has play areas for ages 0-12 years.  The park offers age appropriate play areas.  For ages 0-5 years, they have a "tot-lot complete with a train and train station, swings, sand play area, mini-mountain, playhouse, arched bridge, walking paths, shaded pergolas and unique surfacing tie together the river and village theme." (from website).  In addition to the  All-Chidlren's Playgound, there is a wet playground, SkatePark, hike/bike trails, amphitheater and RecPlex. It's open from dawn to dusk every day of the year. 6910 Salem Avenue.
Clippard Park – On September 18, 2010, Clippard Park in Colerain Township was re-opened.  It includes an all inclusive playground for kids.  "The playground has ADA wide ramps, a variety of play equipment, swings with zero-G seats, tot seats and open seats, many climbing features, music play area, a sandlot with backhoes (one accessible), sand and water tables and other fun features, plus many swinging benches and covered tables to watch your kids play!" (from website).  There is also a "Sprayground" that is open Memorial Day through Labor Day. A skatepark, walking trails, basketball courts and baseball fields are also on site. 3514 Bevis Lane, Cincinnati, Ohio 45251.
Dudley Memorial Park – This park in Liberty Township recently got some new handicap accessible additions. A $100,000 Community Block Grant allowed them to install updated  GameTime play equipment.  Read more on Cincinnati.com and see how one family is going to put the park to good use. 5700 Yankee Road, Liberty Township, Ohio.
Every Child's Playground – Sawyer Point – 1000 hands helped build this accessible playground in September 2003. It's located in beautiful Sawyer Point and is great fun for all. We've visited this playground and my girls love all the ramps and tunnels in the large riverboat inspired play structure.   It's wheelchair accessible too.  Read more on Katie's "Perfect Park" post on Family Friendly Cincinnati. Downtown riverfront – 705 East Pete Rose Way,Cincinnati, Ohio 45202.
Cincinnati Park District – Technically this isn't a playground but what's the next best thing……a treehouse.  Visit this universally accessible treehouse in Mt. Airy Forest.  We visited last year and it was fun going down the wide walkway to the treehouse.  Bring a nature book for your kids and enjoy a story in the treehouse. 5083 Colerain Avenue.
For a listing of special needs resources, please visit  my personal website, MasonMetu, from me to you. You can also find a listing of playgrounds and parks in Greater Cincinnati.