Even though Halloween is over and many of the fall farm festivals have closed, there is still plenty of family fun going on.   If your kids are now going through candy detox, read Amy's post on how they can turn in all that excess candy for a bowl of yummy noodles this Sunday, Nov. 7.  Here's a sneak peak at some of the weekend fun in Greater Cincinnati.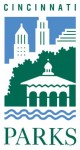 Friday, Nov. 5 – Harry Potter fans, head over to  Ault Park for the The Creatures of Harry Potter.  Learn about some of the real creatures from the books and bring a flashlight so you can spot some yourself.  Dress warm since the event is held outside from  6:30-8pm.  It's free but you'll need to RSVP to attend. Call (513) 761-4313. Sponsored by the Cincinnati Parks. The Cincinnati Parks must have Harry Potter fever since they are also offering a Harry Potter Fall Planetarium Show on Sat. Nov. 6 at the Wolff Planetarium (space is very limited so RSVP ASAP – only $3 for kids ages 5 and older with an adult – call (513) 751-3679.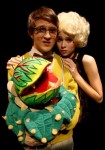 Friday, Nov. 5 – Enjoy live theater in Mason and see the  Mason High School Drama Department perform Little Shop of Horrors – Tickets are $10/adults and $8/students and seniors.  (Shows also on Nov. 6 & 7).
Friday Nov. 5 – Cincinnati Museum Center has it's opening night for it's latest Omnimax movie, Hubble, narrated by Leonardo DiCaprio. Tickets are $7.50/adults, $6.50/seniors and $5.50/child 3-12 years. Sat. Nov. 6 – Bright Ideas Workshop: T-Shirt Graphic Design. 11 a.m. to Noon. Learn about the history and process of graphic design for clothing with this interactive family workshop. Kids can create and design original artwork for their t-shirt, then take it home and show it off! T-shirts and supplies are provided. This workshop is designed for 5 to 10-year-olds. Workshops are $5 per child for members and $7 per child for non-members. Museum admission is not included in the workshop fee. Call 513-287-7021 to register.
Sat., Nov. 6: Enjoy the sounds of the Cincinnati Symphony Orchestra as they enchant us with music from Peter & The Wolf and see members of the Cincinnati Ballet perform (10:30am).  The CSO's Lollipop Family Concerts are sure to please your little Mozarts.  Concerts are geared for kids ages 3-10 years and their families.  Enjoy pre-concert festivities at 9:30am in Music Hall's Lobby – there is an "instrument petting zoo" and kids can meet the musicians and see the musical instruments first hand.  Tickets are $7/kids 12 and under and $12/adults.
Sat., Nov. 6: Cincinnati Family Magazine is hosting their annual Education and Enrichment Fair from 11am-3pm at the Sycamore Plaza in Kenwood.  Meet local school representatives, see all the amazing enrichment activities there are for kids and get a chance to win prizes.
Sat. Nov. 6 – Kids First Sports Fair – 2-5pm. It's a smorgasboard of family fun at Kids First!  For a $10 donation per family you'll get to sample classes and participate in gymnastics, swimming, karate, soccer, dance, tumbling and so much more.  Learn about upcoming holiday day camps and all the great things Kids First has to offer.  The $10 donation will also go to a great cause, the Children's Miracle Network.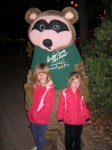 Enjoy the outdoors and see all the great programs, the Hamilton County Park District has to offer this weekend.  Programs below are free but you do need a valid Hamilton County Park District Motor Vehicle Permit to enter the parks – only $10 for a year or $2/daily rate.  Below are some of the great programs offered from their Nature press release:
Saturday, November 6 • 2 pm – FALL GALL HUNT  – Winton Woods Most insect galls are harmless to the plants they occupy, but they sure do look strange! Those who have seen unusual looking galls are asked to bring them in to this program at Winton Centre.Everyone can take a closer look at some galls inside before heading outside to find some more along the trail.
Saturday, November 6 • 2 pm – FEATHER FORENSICS – Sharon Woods – The United States is home to the only wildlife forensics laboratory in the world. They use investigative techniques to help solve crimes. Visitors can see if they can solve a mystery at Sharon Centre by using some of the lab's techniques.
Saturday, November 6 • 2 pm – SLEEP, STAY OR MOVE AWAY – Woodland Mound – Different animals cope with winter in different ways. Vistors to Seasongood Nature Center can meet some local animals and learn how they deal with cold weather.
Sunday, November 7 • 9 am – BIRDING BY EAR  – Miami Whitewater Forest – Who wouldn't love to wow their friends by identifying a bird without ever seeing them? Curious birders can learn a few skills to get started at the Visitor Center.
Sunday, November 7 • 1 pm – THE NATURE OF HARRY POTTER – Sharon Woods – A naturalist will help others get an up close look at some of the wildlife people read about in the Harry Potter Series. There will be no blast ended skewts, but there will be toads, owls, spiders and even a look at Sirius and Draco during this program at Sharon Centre.
Sunday, November 7 • 2 pm – FEEDING BIRDS IN WINTER – Fernbank Park – When is the best time to feed birds? A naturalist will help answer this and many other bird feeding questions at Fernbank Lodge.
Sunday, November 7 • 2 pm – WILDLIFE WALK  – Winton Woods – Visitors can take a hike and enjoy the outdoors while searching for wildlife on the 1.1 mile Parcours Trail. There will be a search for the last of the season's flowers and for any animals starting to get
ready for winter!
Sun. Nov. 7 – St. Ursula Academy OPEN HOUSE – Sunday, November 7th, 10:30 – 1:00 p.m. at 1339 East McMillan Street in East Walnut Hills. Tour St. Ursula's state-of-the-art campus and see the St. Ursula difference.In a hurry? Catch a No-Wait Tour any time between 10:30a and 1:00p.
For information, visit www.saintursula.org or call (513) 961-3410.
Sun., Nov. 7 -Have fun and help raise awareness of canine cancer at Cincinnati Puppy Up! Walk. Kicking off at Newport on the Levee, cost to participate is $25 in advance (by Nov 5), $30 day of. Each registrant will receive a bandana and 2 Million Dogs bracelet with their entry fee. Individuals who raise or donate $100 will also get a walk t-shirt. On the day of the walk additional registrations will be taken starting at 1pm, with the walk kicking off at 2pm.