Let HarvestMark lead the way!
I love having fresh produce and when I get produce from a local farmer's market, it's nice to know where your food is coming from.  You can actually interact with the farmer who produces the bounty.  Even though I love farmer's markets, we don't always make the time to get to one so that means that most of my produce comes from the grocery store.  My grocery store of choice is Kroger since it's conveniently located , I know the store set up inside and out,  I've been happy with their products, and I've bonded with my favorite friendly cashiers.  That's why I was intrigued when I was recently contacted by JS2Communications about  a great new way to trace where your grocery store produce is coming from.


HarvestMark has recently teamed up with Kroger to let you see exactly where your fresh produce is being harvested.  You'll be able to enter a 16 digit code on either your home computer or if you're lucky enough to have one of those fancy cell phones with internet access, you can check it out right from your "smartphone" to  see where the produce was harvested (you can download the app for free).  A "Quality You Can Trace Label" is placed on the packaging after harvesting so make sure to look for the HavestMark logo (right now you can find the info on Fresh Selections or Private Selection Kroger brands as well as Private Selection organic chicken).
As an added bonus, if you log on to HarvestMark's websiste and register you will get signed up for a free tote bag. Plus if you let them know where you shop, they will work towards getting those grocers on board with using HarvestMark.  Right now, Kroger is the first national store chain to hop on board and I'm very excited to test it out.  I was able to check out the website and it is very easy to use and the demo showed that you'll be able to read info on the product and about the farm where the produce was harvested.  There may also be  links to recipes, how to care for your produce and much more.
KGW.com put together a great news video demonstrating how the HarvestMark label works (of course it makes me want to hop on a plane and visit the Portland Farmer's Market but since that's a bit of a journey, I'll visit Cincinnati's beloved Findlay Market soon).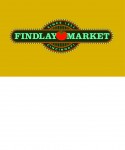 If you get a chance to check out HarvestMark's website or if you actually do a "trace", we'd love to hear your feedback on your experience.  I'm ready to run out and buy some lettuce, although rushing out for greens late on a Saturday night may improve my health, it probably won't bode well for my social life.
Note: I didn't receive anything for doing the post except for logging in for the free tote bag which all of you can do too. I  just thought this was a really cool new idea to improve our grocery store buying experience.