Wow, what wacky weather we're having!  My sister and I took our families to Bonnybrook Farms this past Saturday and we were SWEATING!  At a pumpkin patch!  Luckily, this weekend is looking more like Fall and less like an Indian Summer, so get out there and enjoy yourselves.  Because with this crazy weather, we could have a BLIZZARD next weekend!  So CARPE DIEM!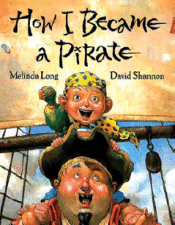 As we posted about last week, The Children's Theatre of Cincinnati is kicking off their new season starting Friday.  "How I Became a Pirate" debuts on the 15th at 7:30pm.  Before this show Melissa Long, author of the story, will be on hand at the theatre for a book signing.  The production continues at 2pm on Saturday and Sunday, as well as next Saturday.
Hit the Fitton Center for Creative Arts on Friday evening for Leland Faulkner's World of Wonder.  This Fitton Family Friday event kicks off at 6:30pm with a lite reception, followed by the show at 7:30pm.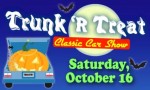 Get an early start on trick or treating at Beech Acres Oval on Saturday.  Trunk R Treat will follow the classic car show which starts at 2:30pm.
Gotta a kiddo into magic?  Two local magicians will be wowing the masses at Dixie Heights High School (Edgewood, Kentucky) on Friday night at 7:30pm.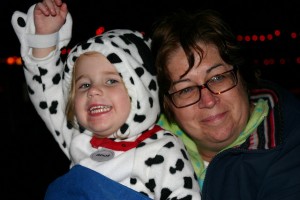 In our family, no Halloween season would be complete without a trip to the Zoo's HallZOOween!  We've been going since our little monkey was a chicken and a ladybug and a puppy dog and a goldfish…HallZOOween runs Saturday and Sunday from Noon to 5pm
Families with kids ages 6-12 are invited to the Cincinnati Art Museum on Saturday (2pm-4pm) for Art in the Making with local artist Joel Armor.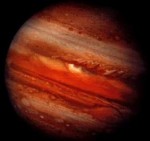 Or head out of this world…or at least to Jupiter at The Cincinnati Observatory.  Jupiter and the four Galilean Moons are visible Friday and Saturday and you can see it with the help of  experts at the Observatory. 8pm to 10pm each night; reservations are required: 513.321.5186.
Friendship Park will host Art in the Park on Saturday, 1-2:30pm.  Check site for details.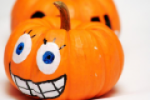 Our favorite bookseller is all about the pumpkins on Saturday. The blue manatee will have Pumpkin Painting 1:30-2:30pm.  Cost is $5 and pre-registration is required: 513.731.2665.
On Friday the whole family can get spooked at the Haunted Halloween Trail at Middleton-Mills Park in Kenton County.  Then on Saturday the park will transform from the spooky to the silly with The Great Pumpkin Races.  Both events are free but you are asked to bring a donation of non-perishable food or personal care items for Senior Services of Northern Kentucky.  Check the link above for more details and directions to the park.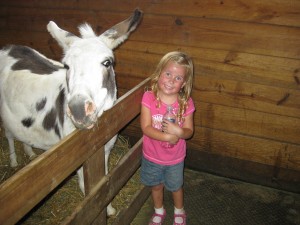 As I mentioned earlier, despite the heat, our family had an awesome time at Bonnybrook Farms last weekend.  There is plenty of time to get your fall fun.  They have tons of fun to offer with hayrides, a petting zoo, YUMMY kettlecorn, clodhopper golf (boy do I stink at clodhopper golf) and much more. Word of warning:  heed the advice on their site and DON'T TRUST YOUR GPS – follow the directions on their site. Saturday and Sunday 12-5

Most Valuable Kids and Clever Crazes are throwing an ALL-STAR DAY for families at the Mayerson JCC on Saturday 1pm-4pm.  This is the first annual event and all proceeds will benefit Most Valuable Kids, an organization that works with the community to provide unused tickets to live shows, sporting events and entertainment to underserved children in the Greater Cincinnati area.  I know the memories our family makes at Reds games and The Children's Theatre are going to be cherished forever by P, so I think what this group is doing is amazing.  So come out, have some family fun and help raise money for this great cause!  Check the links for the all the details and a list of all the great stuff they have in store!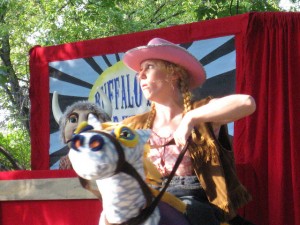 The Anderson Branch of the Cincinnati Public Library will be hosting MadCap Puppets on Saturday at 2pm.  Those zany puppets will be performing Annie Oakley.  P and I saw this show over the Summer and LOVED IT!
The famous Minges Pumpkin Festival in Harrison returns this weekend. For 26 years, this festival has been packing them in with great food, tons of crafts and fun for all ages. Saturday and Sunday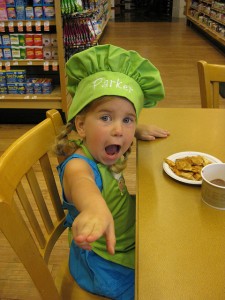 Whole Foods – Deerfield will have their usual Saturday morning fun with Sprouts in the Kitchen at 10am.  Jack-o-Lantern Fruit Cups are on the menu.  Stick around after for their Fall Harvest Festival from 12pm -3pm.  Enjoy face painting, costume parade and the first 75 kids will received goodie bags.  And get your picky-eater trying some new foods with the Spook-tacular Tasting Card as they visit the various stations throughout the store.  Fill your card and turn it in for a pumpkin before you go!
Before you gorge on all the Halloween candy your kids don't want in a couple weeks, get some exercise for a good cause.  Cincinnati Walks for Kids, benefiting Children's Hospital, happens on Saturday 10am at Coney Island.  In addition to the walk, there will be a ton of activities before and after, including a Kids Carnival from 8:30am to 1pm.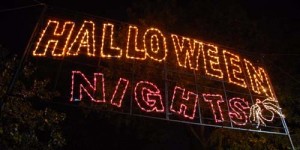 Halloween Nights is back and better than ever at Parky's Farm in Winton Woods.  Enjoy this non-scary Halloween tradition with your crew this year Thursdays thru Sundays from 6pm-10pm.
Kids 8 and older are invited to Take a Hike! at Woodland Mound Parcour Trail during  a Hoot n'Holler night hike.  Fun gets moving at 6:30pm on Sunday.
Step back in time and see how the Pioneers lived at the Big Bone Lick State Park's Salt Festival on Saturday (10am-6pm) and Sunday (10am-5pm).  Parking is FREE with admission of  $5 per adult, $4 for seniors, and $3 for children.  While you are there, don't miss this opportunity to see the bison that reside within the park.  Follow the signs to this rare, close-up meeting!
Take the kiddos out for an early chance to Trick or Treat at the Boone County Farmer's Market on Route 18 in Burlington on Saturday from 11am-1pm.  While there, make sure to check out the awesome selection of mums, specialty finds and pumpkins.  Go the route of having a trendy decor by selecting a chic white pumpkin (and yes, it's real!)!
From a reader (thanks Patty!): If you're near downtown Saturday, The Betts House is also having a blacksmith come for their Family Friendly Saturdays. Everyone will be able to try their hand at making something special to take home! For more details: CLICK HERE!
Don't forget to check out Shannan's earlier post of all the Fall Happenings in the area too!

If we missed any thing, please leave a comment here! Rest up Cincy – this weekend is gonna be a great one!