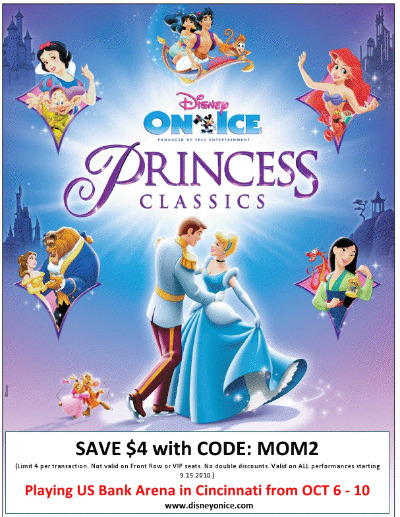 If you have a pint size princess living in your house, I'm sure it comes as no surprise to you that Disney is coming to town.  Yep, that's right Disney on Ice is back and PRINCESSIER than ever!  And we're heading there on Thursday thanks to the wonderful folks at Feld Entertainment.
What a lovely surprise this would make for your little gals who worship all that is Cinderella, Belle, Snow White, etc…etc…etc…
You can get discount tickets thanks to Feld, use the code MOM2 to receive $4 off each ticket!
See you at the castle!