With cool, fall weather predicted and a packed schedule of family-friendly events happening all over the tristate, you won't have any trouble finding ways to enjoy this weekend with your kids. Note: This post includes highlights from our mega-list of Fall Activities and Events for Cincinnati Families.
Friday
Veggie Tales Live! Sing YourSelf Silly: High-energy song and dance production at Vineyard Community Church. The VeggieTales crew learns the importance of sharing to make a show work. Shows at 2 p.m. and 7 p.m. Tickets: $25 Gold Circle, $15.
Saturday
Head out to Turfway Park Saturday for Fan Appreciation Day! Attendees can meet Hall of Fame jockey Steve Cauthen and multi-millionaire racehorse Brass Hat.  Enjoy free pony rides, magic, balloon art,music and a playground for the kids.  Lots of giveaways, plus the chance to win bets on the day's races and a plasma TV.
Tri-State Multiples Children's Clothing, Toys & Equipment Sale: Clothing, car seats, costumes, strollers (including multiple strollers), swings, beds, bottles, bedding, high chairs, shoes, books, videos, seasonal items and more. Princeton Community Middle School on Chester Road, 8:30 a.m. – 11:30 a.m. Admission is $1.
Kennedy Heights Montessori Center Rummage Sale: 10 a.m. to 2 p.m. KHMC is on Ridge right past Montgomery. Yoys, clothes, household items and more for sale to support the school.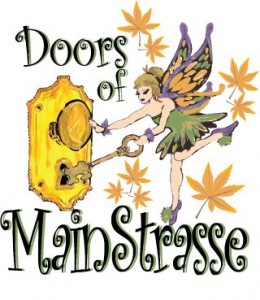 The 2nd annual Wee Fairy Folk Fest is coming up, MainStrasse Covington, KY, Sat Oct 2, noon – 5 pm.  Lots of free activities and entertainment for children. Entertainment includes cool critters, the Pickle Brothers comedy team, a petting zoo, dance performances and more!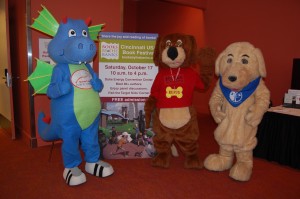 Calling all book worms! This Saturday is Books by the Banks, the Cincinnati USA Book Festival. The FREE event, which includes a K12 Kids Corner, runs from 10 a.m. to 4 p.m. and takes place at the Duke Energy Convention Center. In addition to having more than 100 authors (both national and local favorites) parents will find tons of activities such as arts and crafts, story time with characters from favorites like Where the Wild Things Are, Biscuit, Skippyjon Jones, and Corduroy.. There will also be meet-n-greets with characters like Snoopy, Cat in the Hat and more..

All Weekend
Irons Fruit Farm in Lebanon: Activities include hayrides for pumpkins (12pm – 5pm), a 12 acre corn maze, apple cider, wagon rides, and more.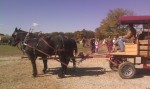 Shaw Farms: Family fun includes hayrides, barn dances, learn about bees and taste fresh honey, face painting, farm animals, corn maze, interactive playground and more. Free Admission and parking. Open 9 am to 7 pm.
Blooms and Berries (on 48 just outside downtown Loveland) features seven acres of sunflowers, the fun Pumpkin Town & Pumpkin Circus and even Pumpkin Paintball. Kids will find a sandbox comprised of corn, a giant slide and of course their huge Corn Maze designed like Union Terminal. Parking and Admission to the farm is free, goat food is $.25. There are costs for the Corn Maze, Hayride and a few other activities, but they offer an all access pass — $8 for adults, $6 for children. Bonus: This Saturday from 11am-2pm, you can see live Big Brown Bats from the Cincinnati Museum Center.
Pumpkin Patch Express at the LM&M Railroad in Lebanon: Corn maze, lots of animals and of course, a train ride! Cost is $18.50 for adults, $15.50 for kids 5-16 & seniors and $8.50 for kids ages 2-4.
Fall-o-Ween Festival at Coney Island: Interactive kid's activities, rides, music, farm animals and more. Cost to attend is $10 for adults, $7 for kids 12 and under, Kids under 2 are free (but if they do the trick-or-treat trail they have to pay admission).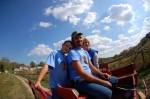 Fall Festival at Neltner's Farm: Pumpkin patch, 45-acre farm, farm animals, horse-drawn wagon rides, two-acre corn maize, petting zoo, crafts, jams and jellies, fall squash, apples, refreshments and cider. Melbourne, Ky., free admission, 9 a.m. – 5 p.m.
Sunflower Festival at Gorman Heritage Farm: Hayrides, corn maze, games, music, pumpkins for sale, food and craft vendors, children's activities and stroll through the farm's signature sunflower crop. Come as You Grow costume contest for ages 10 and under, judging at 1 p.m. both days. Free admission for ages 10 and under in sunflower or animal costume. Bring your camera and walking shoes.  Admission is $7, $5 ages 65 and up and ages 3-17, free for members; discount coupon at website. 10 a.m. – 4 p.m.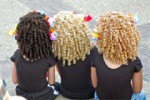 Cincinnati Celtic Festival on Fountain Square: Features Celtic music, dance, food and culture from the 7 Celtic nations (Ireland; Scotland; Isle of Man; Cornwall; Wales; Galicia, Spain; and Brittany, France). Live musical performances will highlight different Celtic sounds and instruments such as the Harp and the Uilleann Pipe (Irish bagpipe). Celtic dancing – such as ceili dancing – will also be on display. Celtic crafts, food and fun will be available throughout the weekend. Admission is FREE! Saturday, noon to 11 p.m.; Sunday, noon to 9 p.m.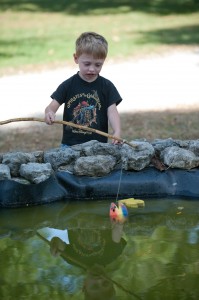 Ohio Renaissance Festival: Forget your cares and step back in time to this 30-acre re-created 16th Century English village and enjoy over 400 years of fun in a single day. Featuring nearly 100 shows daily on 11 stages, over 135 unique arts and crafts shops, hearty food and drink, games of skill and human-powered rides to amuse all ages, the festival offers something for everyone. 10:30 a.m. – 6 p.m. Tickets (with online discount): Adult (ages 13+) $16.99; child (ages 5-12) $8.99; children under 5 are free.
Grab your spurs and cowboy hat, it's time for the Old West Festival! Held annually on weekends through October 10, Old West Festival is located just off State Route 32, between Mt. Orab and Williamsburg. The Festival is fun for all ages with music, food, crafts, entertainment and a whole lot more. The Old West Festival runs 10 a.m. until 6:00 p.m. all weekend long. Admission is $10; Children 6-12: $6; Children Under 5 are free. You can learn more about the Old West Festival by reading Amy's post, Whatever you do…don't squat with your spurs on!
Middfest International: This annual Middletown festival is renowned for taking a unique, in-depth look at another country's culture and presenting it in a fun, festive environment. This year's focus on Botswana will be no exception! From fascinating exhibits that cover Literature and Language, Science, History, Art and Culture to exciting live performances by artists from Botswana and the US to engaging youth activities, there will be lots to experience and enjoy. Friday, 5:30 – 10 pm, Saturday, 10 am -10 pm, Sunday, noon – 8pm. Admission: Adults $5 for the entire weekend; children 12 and under free.