OK, so we are a little late on talking about this, but luckily there's still time to register! On Saturday, September 25, Great American Ball Park will host the thirteenth annual Komen Greater Cincinnati Race for the Cure.
Komen Greater Cincinnati Race for the Cure has raised more than $5.5 million toward local grants to support education, screening, and treatment programs.

More than 12,000 participants and over 500 volunteers are expected to participate this year.

75 percent of net proceeds from the Race will remain in the Cincinnati community to fund breast health community outreach programs.
The Race for the Cure brings breast cancer movement supporters together each year to celebrate survivors and honor loved ones who have lost their battles. If you've ever attended, you know it's a very emotional and inspiring day.  The event includes a 5K race (starts at 8:45am), a 5K walk (at 9am) a family 2K (9:30am) and a Kids Fun Run (at 10:30am) around the warning track of Great American.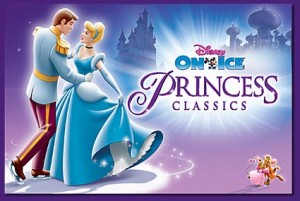 **Tomorrow** Komen Greater Cincinnati is offering individuals and families interested in participating  a chance to register in advance that includes a special Disney bonus.  All children who register tomorrow at Great American between 11am and 7pm will receive 2 FREE tickets to Disney's Princesses on Ice! How great is that?
For more information on the Komen Greater Cincinnati Race for the Cure, visit www.komencincinnati.org or call 513-671-9100.