Another fun weekend is upon us, and just like last weekend, there is a lot of fun to be had! From supporting good causes like Pink Ribbon Girls and the Freestore Foodbank to having your photo taken with a "celebrity" or exposing your children to the arts.   As always, if you know of an event you think readers would like to know about, please leave information or a link in the comments section.
Have a wonderful weekend,
Shannan, Amy, Susan and the FFC team!
***********************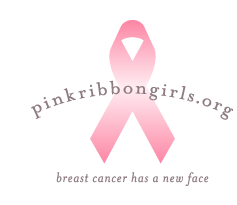 Head to Kuliga Park Saturday for the 6th Annual Pink Ribbon Girls Wiffleball Tournament! Kicking off at 4pm, more than 3,000 people are expected to attend! Bellflower Books has partnered with Pink Ribbon Girls and will be donating books to women in the organization who are going through treatment and who have reached survival milestones. Cost to participate is $50 per family. More information is available HERE.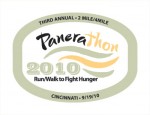 Want a fun way to help kids in need? Sunday the Freestore Foodbank and Panera host the Panerathon 4-mile run/2-mile walk at Hyde Park Plaza. Proceeds from the event go towards the Freestore's Power Pack program which provides bags of nutritious food items for Tri-State school children in need, to get them through the weekend. Registration opens at 7:30 am with the race beginning at 9am. Registration is open the day of the race or in advance by visiting www.freestorefoodbank.org.
Does your child enjoy reading about nature? Then you'll want to head to Milford and stop by the Cincinnati Nature Center at Rowe Woods for its Fall Scholastic Book Fair. Held in the nature store, visitors will find a selection of nature-related books on sale. Books will be appropriate for children from preschool through elementary school. Cost: Members free; $3/$5 nonmember, $1 child; Hours: Friday, Saturday & Sunday, 10am – 5pm. More information is available by calling (513) 831-1711.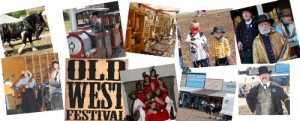 Grab your spurs and cowboy hat, it's time for the Old West Festival! Held annually on weekends through October 10, Old West Festival is located just off State Route 32, between Mt. Orab and Williamsburg. The Festival is fun for all ages with music, food, crafts, entertainment and a whole lot more. The Old West Festival runs 10 a.m. until 6:00 p.m. all weekend long. Admission is $10; Children 6-12: $6; Children Under 5 are free. You can learn more about the Old West Festival by reading Amy's post, Whatever you do…don't squat with your spurs on!
Saturday Liberty Township hosts it's annual Fall Festival at Liberty Park from 11:00 a.m. – 3:00 p.m.. New this year is a 5K run which will take place at 11:30 a.m.  A children's area will feature SuperGames inflatables, an Activity Zone, wagon rides, a variety of games, community booths and more. The Web Extreme Entertainment, which we wrote about HERE, will have a Laser Web Inflatable where children can play laser tag for a small fee.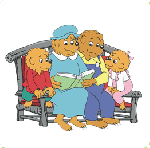 Calling all Berenstain Bears fans…Saturday from 12:30-1:30pm you can have picnic lunch with the Berentain Bears at blue manatee books. Participants will enjoy hearing some of their favorite BB stories and can have a picture taken with the Bears. Cost is $5 per child, and open to ages 3-7. Pre-registration is required as space is limited. Visit blue manatee's website for details and to register.
Sunday the Mason Arts Festival returns to the Mason Municipal Center for its 5th year. Open from 11am – 5pm, the free event will feature more than 120 artists, musical performances, food and more.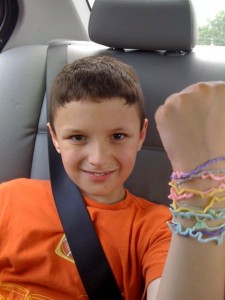 Silly Bandz are everywhere… even the bookstore! Saturday from 11am – 12pm Joseph-Beth Booksellers is hosting a Silly Bandz Trading party. Attendees can trade with each other or trade with Joseph-Beth staff. Special new Silly Bandz will be on sale as will as the new guide book for Silly Bandz -"The Band Book."
Need to expand your book collection? Mariemont Public Library is hosting a used book sale Friday (12pm – 6pm) and Saturday (10am – 5pm) with proceeds benefiting the library's programs. For more information, call (513) 369-4467.
This weekend is also Septemberfest, hosted by Sts Peter and Paul Church of Reading (417 W. Vine St.). Festival fun includes children's rides, food, games, a raffle, live music and more. A Chicken dinner will take place Sunday. Septemberfest hours are Friday, 6pm – 11pm; Saturday, 5pm – 11pm; Sunday, 12pm – 9pm. More information is available by calling (513) 554-1010.
Saturday Scrap-Ink hosts Kids Club Krafts at the Clubhouse from 1pm – 3pm. For $10, children will have fun learning the basic elements of art, design and style. Class is open to ages 4-12 and registration is required. For more info or to register call (513) 389-0826.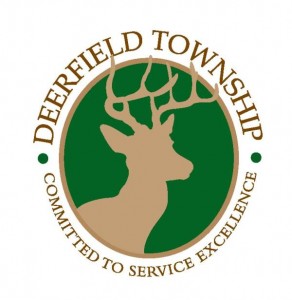 Grab your blankets and chairs, Friday night Deerfield Township hosts Movies in the Park (Fleckenstein Park) at 8pm. Attendees can see "Happy Feet"; the event is free to attend.
The Apple Daze Festival at Hidden Valley Fruit Farm is this Saturday and Sunday from 11am-6pm. Admission is free but there are charges for things like pony rides, a moon bounce house, etc. Apple Daze Festival also will have live music, crafts, food and more.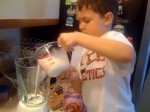 If you're child likes to cook, check out the children's cooking class at Whole Foods Market this Saturday at 10am.  Free to participate, kids will decorate cupcakes in honor of Whole Foods 30th Anniversary. Open to children ages 5-12. Registration is required. To sign up, email Paula Mangold at [email protected] or call 513-459-6131