If your kid (grades 2-12) was born to sing, he or she might want to audition for the Cincinnati Children's Choir this Saturday from 9 a.m. to noon (last chance this fall!). New and returning students can audition. Please call (513) 556-0338 to schedule an audition.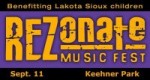 Head up to Keehner Park in West Chester, Ohio on Saturday, Sept. 11 for the REZonate Music Fest.  Not only will you enjoy a full day of great musical entertainment but you will also be helping a great cause.  For a carload donation of only $8, you can help provide school supplies for the Lakota Sioux children of the Pine Ridge Indian Reservation. Read our full post about it here.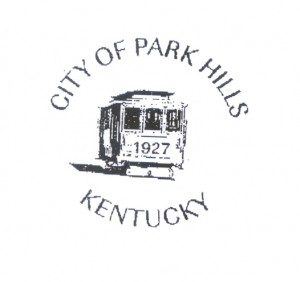 The Park Hills Family Picnic and Civic Association Membership Drive will take place from 4 to 8 p.m. Saturday in Trolley Park. This family-friendly event will include refreshments, a Bake Off, face painting, skee ball, corn hole and live music.
Sunday, head to Loveland for the 14th Annual Loveland Art Show from 11am – 5pm. Explore the works of more than 75 artists and afterwards, head to the Kids Corner, lead by the Girl Scouts, to find a variety of fun hands-on special projects to entertain children. Complete details can be found here.
Also on Saturday, cruise by the Healthpoint Hopebox Derby: A Race to Help the Homeless. The event will be held on Wright's Summit Parkway in Fort Wright, KY (near the corner of Kyles Lane and Dixie Highway). The event begins at 2:00 pm and ends at 8:30 pm. Car show registration is from 11:00 am – 1:00 pm ($10 entry fee) with the car show being from 1:00 pm – 5:00 pm. There are trophies for the Top 20 and Best of Show. Festivities include soapbox car races, live music, a car show, kids' activities, Sponge Bob inflatable, Rip Curl inflatable slide, food from Sub Station II, Snappy Tomato Pizza, funnel cakes, beer sales and more! The event is free to attend.
All weekend long MainStrasse Village hosts Oktoberfest! The top rated festival features German and international foods, music and arts and crafts, and a wonderful children's area — Kinderplatz, full of adventures and rides for younger kids and the Amusement Midway filled with rides for the "older" kids. Saturday check out the Hansel & Gretel Pageant , 12:00 and 3:00 at the Goebel Park Gazebo. Pageant is open to children ages 1-3. Visit http://www.mainstrasse.org for complete details.
Great Miami River Days is a two -festival (this Saturday and Sunday) with so much to offer.  Not only will you enjoy some water educational booths (there are over 20) but there will also be plenty of fun activities to keep your family entertained.  There are land activities, water activities, jet ski shows, water ski shows, musical entertainment, historical re-enactors camp,  children's entertainment area, children's rides and much more. Read our full post about it here.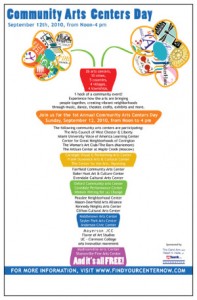 This Sunday (September 12), art centers across Cincinnati will be participating in Community Arts Centers Day – a day that will have them all simultaneously opening their doors, offering FREE music, dance, theatre and craft activities as well as gallery tours and other fun arts activities from Noon – 4pm. Twenty-seven community arts centers, will be participating in the day's activities. You can find a complete list of Community Arts Centers Day activities on Cincinnati.com. Read our full post about it here.
Blue Manatee Children's Bookstore in Oakley has a couple of fun events going on this weekend. Starting this Friday, they're rolling out yet another new program, make a BIGGER mess at the Manatee. Register your 4-7 year old for this Friday afternoon art program where we'll explore the elements of art with Miss Kelli! Also, the first-ever manaSWAP will take place at 2:00 on Sunday. Bring your gently-used children's clothing, toys and books to trade with other parents!