Does your family love milk? I mean everyone knows it
does a body good
(opps, that's the old campaign….).  Well August 30-September 2, The 
got milk? Milk the Moment Tour
is coming to Cincinnati to encourage us moms to set the dinner table with milk to help build a strong family.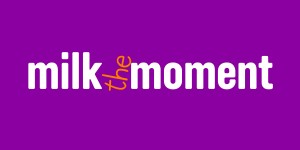 From the got milk? Tour organizers: "Families aren't sitting down to dinner together as much anymore and when they do, the nutritional value of the meal is really lacking. We want moms to know that, at about only 25 cents a glass, milk is her ally in ensuring her family is receiving the nutrients they need."
So where can you find the got milk? tour around town?
At the got milk? tour stop you can:
Enter a contest for a family to win a trip to San Francisco for dinner with Milk Mustache celebrity and chef Tyler Florence
Play in a football toss as part of the National Dairy Council and NFL Fuel Up To Play 60 program, which encourages youth to get 60 minutes of activity a day, have a healthy diet and drink lowfat or fat free milk instead of other sugary drinks
Pose for a Milk Mustache photo just like the celebrities
Sample free ice cold milk from local dairies
Receive a health consultation from a local registered dietician
Learn more about the got milk? tour and see where they're going next, here: http://www.whymilk.com/milk_mustache_mobile_tour.php