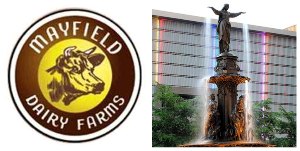 Downtown tomorrow (8/20), join in the fun on the Square for Mayfield's Ice Cream Eating Contest.  Twenty frozen-dairy-lovin' folks will battle it out to see who is the King of the Cream in the Queen City. The Mayfield Ice Cream Truck will be on hand as well handing out free samples, so everyone's a winner!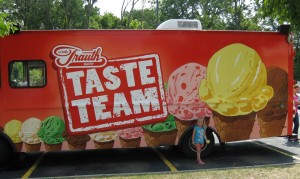 The sweetness starts at high noon and I've already got my money on a hometown favorite.  My husband Douglas will be a contestant in this showdown and let me tell ya, he's been training for this battle his whole life:

I almost feel bad for his competition…it's gonna be a mighty ROCKY ROAD of defeat for them.  Get it?  Rocky Road? I crack myself up.
PS: Summer isn't over and there is still plenty to do Downtown, on Fountain Square and all around. So check them out!