This super-hot Summer has been brutal for our four-legged family members, eh?  Too hot for walks, too hot for catch, too hot for all those dog-gone good times we all love. So plan for a fun outing to remind your fury friend they're still your Number One!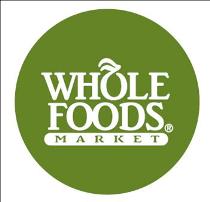 Whole Foods at Rookwood is holding their Dog Day's of Summer Pet Event on Saturday and you won't want to miss it!  The League for Animal Welfare will be on hand for pet adoptions, as well as local pet vendors and yummy grill-out treats for the two-legged guests!
And should your pooch need a little sprucing up, dog washers will be on hand to wash that pup til he shines like new!  BONUS!  All proceeds from the dog wash will be donated to the Cincinnati Pet Food Pantry.  Small dogs: $5  Medium dogs: $6  Large dogs: $7
Vendors include:  Pure Doggy ~ Organic Bakery; Weimaraner Rescue; Lazy Dog Bedding; Rudy Greens; Oar Clinic Outreach; U Can….United Coalition for Animals.
Can't make it Saturday?  A similar event will take place Saturday, August 21st at the Deerfield Whole Foods!