When it comes to parks and magnificent green space, Greater Cincinnati is truly blessed.  From all directions, we are surrounded by beauty as far as the eye  can see while the Summer sun is overhead.  But what about when the sun goes down?  Believe us, those parks can be just as lovely when the stars are bright in the sky.

The Hamilton County Parks District has a few things coming up in the next few weeks to make the warm Summer nights family fantastic!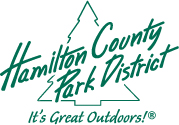 Friday Night Grillouts – well you can't frolic in the moonlight on an empty stomach after all!  Enjoy tasty grub and live music at Lake Isabella, 10174 Loveland-Madeira Road, Symmes Township/Loveland area.
Sizzling Summer Concert Series – The next few Saturdays at Winton Woods you can relax and enjoy some tunes under the Summer sky.  Concerts start at 7pm; but grab a bite to eat from the grill at 6pm.
Night Hike – Friday, July 23td at Avoca Park.  Meet at the parking lot at 8pm for  a hike to the Little Miami River and back.
Night Bike – At Miami Whitewater Forest, Friday July 23rd, 8:30 pm  Enjoy a late evening bicycle ride then have some refreshments by a fire.  You may choose to ride the 7.8 mile loop once or twice.  Recommended for ages 10 and up. Helmets are suggested. Cost is $5 and the deadline to register is July 21. Register online.
Turtle Week (6pm-8pm; July 27th thru 31st) at Farbach-Werner Nature Preserve What little person doesn't love turtles, right?
Glow Disc Golf – Winton Woods, Saturday July 31st at 9:00pm  A game of disc or Frisbee golf is always fun, but playing it at night is even more fun! Bring your own glow disc/Frisbee or rent one of ours and try your skill on our glowing course!  Cost is $5, plus $3 for disc rental. Deadline to register is July 29. Register online.
Friday Night Float – August 6th Winton Woods at 8:00pm Can you imagine a more wonderful and relaxing way to spend the evening than leisurely canoeing on a warm Summer night?  Experts will be on hand to give canoe tips and history of the lake area.  Then head out to watch the sunset.  Light refreshments will be served.  This wonderful event is recommended for folks eight and up.  Children must be accompanied by an adult. Cost is $10 and the deadline to register is August 4. Register online.
Bats Under a Big Moon at Fernbank Park Playground, Friday, August 13th at 8:30pm  Celebrate a spooky Friday the 13th with all things BATS!  What kind live near us? How do you attract them (or if you are me how do you keep them AWAY!)?   How do they help our ecology?  Go batty and learn all there is to know at this walk and talk by the river.
Dusk Hike – Saturday, August 14th at Winton Woods Kingfisher Trail, 8:00 pm Enjoy the Summer evening surrounded by nature while the sun sets  – maybe catch an animal or two!
Summer will be flying by before you know it  – so get out there and make the most of every minute!