Well then, we've got just the thing for you!  Tomorrow on Fountain Square watch as twelve randomly selected coney-consumers square off to see who can eat the most coneys in three minutes.  2009's winner ate TEN to take home the title!  Wowza!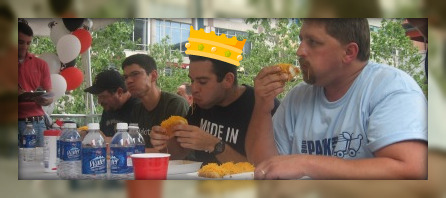 Unfortunately they aren't taking any more entries for the 2010 con(ey)test, but this would be hoot to take the kids to, doncha think?  I don't know about you, but watching somebody chow down on ten coneys in three minutes sounds like something I need to see!  The overeating begins at high noon on the Square!
And just for the record:
Do not be fooled people!