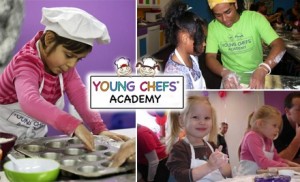 Kids in the kitchen can be so messy much fun, eh?  Even better if they are in someone else's kitchen!  So take advantage of today's Groupon – for $15 you get a $30 gift certificate to the Young Chefs Academy in Mason.  Classes are offered to children from ages 3 to 18.
You never know, this could be the start of an amazing career in the culinary arts for your little shorty.  If nothing else, maybe you'll get a night or two off from KP duty?

Remember – this Groupon is only good for purchase today, so get going!