What do you get when  you combine Cincinnati's all-time best Summer traditions – the Reds and the Zoo?  A day of awesome, that's what!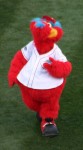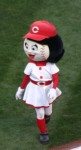 The Cincinnati Zoo will host The Cincinnati Reds Monday, June 14th. The special activities for Reds Day will take place 10:30am – 2:30pm and include:
Q&A with Reds' favorites Drew Stubbs, Micah Owings and Brandon Phillips!
Meet ALL the Cincinnati Reds Mascots – Mr. Redlegs, Gapper and Rosie (Rosie is my favorite of course – GIRL POWER!  She always reminds of Madonna in A League of Their Own – love that movie, don't you?)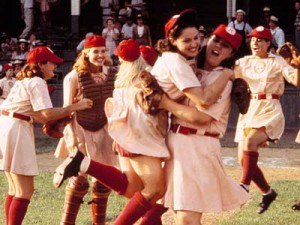 You can find all the information, as well as an itinerary by visiting here.  No registration is needed for this event – just visit the Zoo!