Family Friendly Cincinnati recently invited John Cummings, manager of adoption & foster care recruitment with the Hamilton County Department of Job and Famiy Services to share with us information about the need for teen adoptive & foster care parents in Hamilton County.
For awhile, my mind was completely on dinner. After a busy day, my partner and I were meeting friends at a local restaurant – and I was hungry
It took less than two seconds for my focus to shift.
A sea of colorful garb spread before us when we arrived. Young men and women stood inside, all dressed up and waiting to eat before their spring formal.
I imagined them posing for pictures for their proud parents, the bright smiles they shared – and the tears of parents watching as their children drove off, wondering where the years had gone.
That doesn't happen for some teens. Teenagers waiting to be adopted may not share the same sense of permanency their friends possess. Those kids will surely see their parents and families as they move toward college and into their futures.
But teens waiting to be adopted don't really know if they will have a family to visit after graduation – a family they can celebrate milestones with like college graduation, a new job or an engagement.
That's the hope and goal of a new adoption campaign that starts this month. A TV commercial, billboards, perhaps even posters and bulletin inserts will go up around town showing kids with dreams for their future – and wanting to share them with a family.
The idea of adopting a teenager strikes some fear in some, according to research from the North American Council on Adoptable Children (NACAC). Many of those fears stem from myths about older youth, such as:
Older youth cannot be adopted.

So untrue! NACAC reports that in 2006, over 27 percent of all adoptions involved children age 9 and older.

Youth would rather pursue independence.

Again, not necessarily. Their resistance may stem from feeling that no one's wanted them. Older kids still need the support that comes from being part of a family.

Youth in foster care are juvenile delinquents.

Kids in care, no matter what age, are there because they have experienced abuse or neglect – not because of their own behavior.
There are other benefits of adopting older children. Adoption equals possibilities – for kids and for you. Those who take the chance might just find the same rewards that those parents of the formal-bound teens I saw in that restaurant a few weeks ago.
Who will step up and be there for those teens?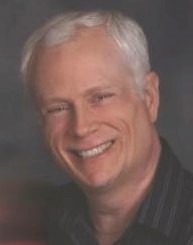 John Cummings is manager of the Adoption & Foster Care Recruitment unit at Hamilton County Department of Job and Family Services (HCJFS). His experience encompasses more than 20 years in broadcast journalism, public relations and communications. John holds a Master of Communication Theory & Methodology degree from Cleveland State University, and a Bachelor of Science in Journalism from Bowling Green State University.