Today (THURSDAY) is a terrific day in the area if you are looking for some deals on kid-friendly stuff!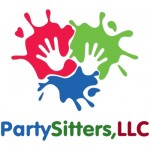 First, Would U Rather is offering two bargains from Party Sitters, LLC.  I plan to write a more in detail post later this month about Party Sitters, we had the opportunity to try out their fantastic services last month.  Believe me, you'll be impressed!  In addition to offering on-site childcare services for parties and weddings and whatnot, they host kid's parties in every shape and size and take care of everything from invites to thank yous!
Deal #1: Date Night Package – Would U Rather will provide 3 hours of entertainment for up to 5 kids.  This is valued at $135 but you can get it today (and again, today ONLY) for only $60!  That is a bargain – $12 per kid for 3 hours? Can't beat it!  Don't have five kids?  Call a gal pal up and make date night a foursome.  Of course if you have five kids – oh boy – YOU NEED A NIGHT OUT – so take advantage of this terrific deal!  This deal includes 1 Party Sitter for 3 hours, games, crafts and age-appropriate activities for up to 5 children.
Deal #2: Host a Kids Craft Party for your child and 15 of their friends for only $99!  (Retail value is PRICELESS if you ask me, but Party Sitters charges $175 usually!)  Party package includes 2 Party Sitters, up to 15 children, decorated tables with games, crafts, face painting and take-home goodie bags at your location. All the glory – none of the worry!
Party Sitters are fully trained and certified in CPR and first aid so you know your child is in good hands at all times!

And if that isn't enough…Groupon is offering a dynamite deal for Jump Zone in Milford.  For only $12 you get a one-month unlimited open play pass for their facility.  You can purchase up to five passes for your crew – think of the superstar you will be with this one Mom!  And just between you and me…an afternoon at Jump Zone and your children will sleep like they've never slept before.