For over sixty years, the Holiday Auto Theater in Hamilton, Ohio (are they still using the exclamation point?) has been providing family movie fun and packing them in.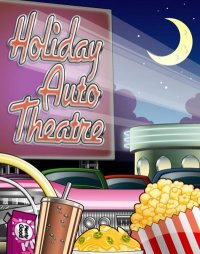 Our family went for the first time over the Memorial Day weekend and had a terrific time.  We made a family night of it with my in-laws, niece and nephew so we represented a pretty wide age range.
I'm not gonna lie, it is a hike for us.  Living in Norwood there is no easy, straight shot to Hamilton.  But with Oakley Drive In gone, there are no other options 'round these parts (please correct me if I'm wrong).  I have to say though, the drive is well worth it because it so super kid-friendly.
They featured the new Shrek as the opening show, followed by Ironman 2.  Something like Ironman might not be something for the younger kids (but my 15 year old nephew loved it).  If this is the case, you you could easily leave after the kid feature as there is an ample intermission between features.  If you're lucky, your kid will fall asleep during this intermission and allow you to enjoy the second feature with all the grown-ups.  Or at least I've heard rumors that some kids do this…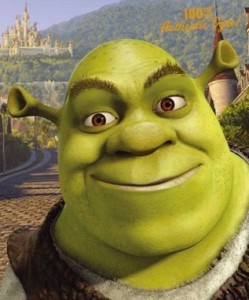 You're surrounded on all sides by other families with kids and dogs and noise, so no evil looks from non-breeders as your kid is yelling for her fifth juice box. They have the typical concession stand for popcorn and pizza; sodas and sticky stuff, along with the typical concession stand pricing.  But for a minimal charge ($5), you can purchase a "food permit" and are welcome to bring your food and bevs with you (great for families of course!).  Please note: the drive in is non-alcoholic and open containers violate Ohio law.
Make sure you get there early so you can enjoy the opening "features" – they have these terrific clips from the 50's and 60's that are hilarious and timeless. I felt like I was in Grease!  And if I squint really hard Doug almost looks a little like John Travolta.  Really, really hard.
Tickets are only $8 for adults; $5 for kids 4-11; kids 3 and under are free – and you get at least two movies for that price of course!  In the weeks ahead they'll feature Marmaduke and Toy Story 3, so consider making the trip.  You can get all the details and purchase tickets thru their website – good idea too because they might sell out!  And follow them on Facebook for all the latest!
My ONLY complaint? The host talked over the Shrek credits. DUDE! Everyone knows that is the best part of the Shrek movies. DUDE!