We have been taking P to classes at the Zoo since before she was two.  I can't say enough good things about the instructors and the experience – each one is better than the last.  From meeting a hedgehog to getting up close and personal with Buddy the penguin, there is never a dull moment and plenty of learning to go around.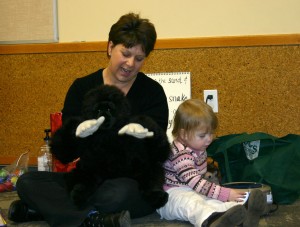 The Cincinnati Zoo offers children's classes for little ones age 18 mos to 14 years and their scheduled classes change with the seasons.  There's signing and singing; crafts and of course animals. In each class, children get the chance to interact with at least two animals and hear about the secret nooks and crannies that make our Zoo one of the best in the world.
The new schedules are up for Summer classes.  You can read all about them on their site and register for them as well.  Members receive special discounts for classes, so yet another reason to become Zoo members.  Some highlights that look interesting to us: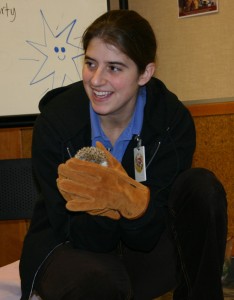 P will move up to the 4-5 age group in June, so a whole new batch of adventures awaits as she'll learn about the creatures of the forest, the desert and the wetlands in a three-series class that meets monthly.
Shannan's youngest has been asking to try out yoga recently…the Zoo must have heard because they are offering ZOO YOGA for kids 4-5.  Dates for this3-class series are the following Saturdays: June 5: 10-11 am, July 31: 10-11 am, August 28: 10-11 am.  Cost for members is $30 for the series or sign up for the individual classes for $12 per class.  Non-members are always welcome of course, the cost is just slightly higher.
Phyllis and Marianne's kids are sure to enjoy a special IN DEPTH program the Zoo is offering 8-11 year's spotlighting the return of the Komodo Dragon and all his dragon pals.  This class is offered in August.  Remember the Komodo Dragon returns to the Zoo June 5th!
Looking for something the whole family can hoot about? How about a sleepover with the manatees or a campout in the wild?  Both await you – just a click away! Not ready for an overnight?  Try a Family Night Hike where you have the Zoo all to yourself while the animals await your arrival in their best pajamas!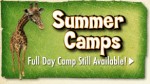 And there is so much more on their site and I can't recommend them more!  The Zoo is also still accepting registration for their Summer Camps as well! Learn more here.
Teased ya, huh?  Want to know how to tell a boy penguin from a girl penguin?  Well sign up for a class!
Connect with the Zoo!
Twitter I Facebook | YouTube I Z-Mail