Happy Friday everyone! Who's ready for the weekend??  Our toes are crossed that the rain stays away because there's lots going on. From the opening of some great summer staples to berry picking and Barney, there's something for every age.   Know about something fun that we don't have listed? Let us know in the comments.
* * * * * * * * * * * * * * *
Kings Island opens for the season on Friday! Discounted season passes still available through May 30st. Could you imagine unlimited access to Planet Snoopy??? Visit their website for complete details on pricing and hours.
Cincinnati Zoo hosts Barney in a Super-Dee-Duper Sing-Along on Saturday. Showtimes 10:30, 12:30 & 2:30pm in the Wings of Wonder Theater. PS. The Zoo now has an iPhone app! Details here: http://ow.ly/1NVyj.
The Beach Waterpark opens for the summer on Saturday! Head to Mason for the Beach Waterpark's grand opening. This weekend only tickets are 2 for $25 when purchased through their website.
Prime outlets Jeffersonville – Here's one for Mom… This Saturday select stores at the Prime Outlets Jeffersonville will be opening early. Shopping starts at 7AM with savings up to 65% off and early bird specials!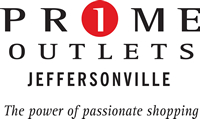 Saturday & Sunday you and your little ones can pick your own strawberries at Blooms & Berries Farm Market in Loveland. Open from 9am-5pm; Berries cost $1.75 a lb. Call 513-697-9173 or visit http://www.bloomsandberriesfarmmarket.com for details.
Families Create series at the Taft Museum of Art presents Puzzling Puppets from 10am – Noon. The event, held at the Weston Art Gallery this Saturday, features artist Emily Hanako Momohara who will share the way she stages her uncanny photographs that she hopes will inspire you to create a weird and wonderful puppet. Cost is $12 or $8 for members. Buy tickets now!
It's time to bug out with Incredible Insects at Roselawn Park!  This Saturday from 10-11:30am grab your sweep net and head out and search for creepy-crawly creatures. Cost is FREE, visit Cincinnati Parks or call 513-861-3435 for details.
Cincinnati Public Library Story Times! Friday stop by the Hyde Park Branch for Movers & Shakers Toddler Story time at 10:30 a.m., Ages 1-3; or visit the Oakley Branch for Preschool Story Time: Stories, songs and fun activities start at 1:30 p.m., Ages 3-5. Free to attend.
Stop by Fountain Square downtown on Saturday for the African American Heritage Day Celebration. From 10am to 7pm Fountain Square will be exhibiting and showcasing African-American history and culture by bringing together schools, churches and neighborhoods. Produced by The Harriet Beacher Stowe Historical Cultural Association, Inc.