A great new site is launching in Cincinnati that promises savings for tons of stuff in the area.  Would You Rather is now live to give everyone a sneak peak of what they're about and what they'll have to offer when their site officially goes live next Monday. 

When it does, each day will bring a new deal to choose from – make your choice, purchase your 'rather' and then spread the word.  The deal needs to be chosen by a minimum number of folks (number can change by the deal).  If the deal minimum is reached, we all win!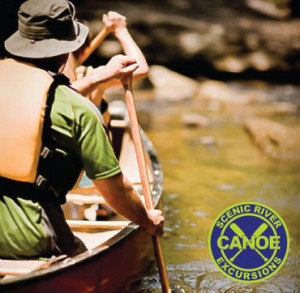 Head over there and taka a look around.  They are offering a terrific canoe deal at Scenic River Canoe Excursions the whole family will enjoy.  Buy a weekday canoe adventure for only $10; a weekend one for $25.  These deals each  include 1 canoe rental that will cover up to 3 adults OR 2 adults and 2 small children.  Made to order FAMILY FUN!
Couple tidbits about WOULD U RATHER:
They will also launch other city sites nearby – so be sure to check them out if you have plans for getaways this Summer to Pittsburgh, Indianapolis, Columbus or Lexington!
And all proceeds in May go to Susan G. Komen Foundation! So you can do good and get a great deal!