Green space can sometimes seem in short supply amidst all the hussle and bussle of the city.   But when Mother Nature calls, luckily we are plentiful with amazing park systems throughout the area.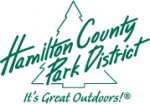 We're Hamilton County residents, so we spend a lot of time visiting the 17 dedicated parks and 4 conservation areas that make up the Hamilton County Park District.  If Doug and I had our way, strolling around the park at  a leisurely pace would be more than enough, but with shorty in tow, we often need to spice things up.  There are dozens of programs offered all over the county to do just that.
This past weekend alone, we took advantage of two parks – Sharon Woods and Winton Woods.  Fellow FFC'er Susan hosted her little one"s birthday party (the big 0-4!! for Ms. C) at Parky's Farm.  P adores that place and there is always something new to see.  Later in the summer, their garden will be in and you can actually taste berries and herbs right out of it if you'd like!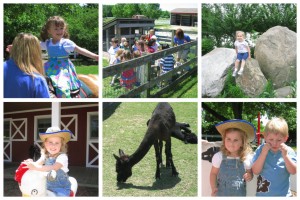 Later we ventured to Sharon Woods for their Night Hike.  We listened for owls, learned the different sounds and smells to identify woodland creatures, we even experimented with Wint-o-Green Lifesavers the Naturalist had – THEY REALLY DO SPARK IN THE DARK!  I was worried it might be spooky for P walking in the dark like we were, but she absolutely loved every minute.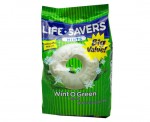 We're always telling her that we have to leave at dark because the park closes then, so to be tromping around way after dark was very cool for her!