Family Friendly Cincinnati recently invited John Cummings, manager of adoption & foster care recruitment with the Hamilton County Department of Job and Famiy Services to share with us information about the need for adoptive & foster care parents in Hamilton County.
Every week, I get a list of children waiting for adoption who we will try to match with adoptive families. I wish I could say it's exciting, but it isn't.
That's because every week I see two distressing words next to the names of most of the children on that list:
"No families."
That stings. My heart sinks. I often ask myself, why is this happening? What holds people back from becoming a "forever family" to a young person?
It's troubling to know those two words – "no families" – keep appearing for some of these children. Granted, they aren't perfect. They may also be a little older – in many cases, they are teenagers who have been in care for several years. But they are still children with hopes and dreams – dreams that include parents and siblings who will share in their birthdays, holidays, straight A's or theatrical plays.
What happens when permanency doesn't come their way? The statistics aren't good. According to the Pew Charitable Trusts, about 25 percent of children aging out of foster care – that means not being adopted at some point – will wind up in jail within two years. About 20 percent face being homeless, and less than four percent will end up earning a Bachelor's degree.
As of January 13, 2010, 63 percent of children waiting to be adopted in Hamilton County are over the age of 10. Statistics show that the chances of children being adopted drop dramatically once they reach the age of 12.  The plain and simple truth is our community should step up. There are too many good people in this community for this to be a persistent problem. Sure, it can take some time to foster or adopt a child from our agency. From starting classes to being approved or licensed, the process takes about five months. But it is time well-spent learning how you can help a child adjust, how your efforts can strengthen that child and his or her biological family, and how you may well make your community a better place.
To learn more about becoming a foster or adoptive parent, call us at (513) 632-6366 or visit our web site, www.hckids.org. The information is all there. If by chance something isn't, call and ask.
Children sure aren't perfect. No one ever is. But if we come together as a community to foster and/or adopt our children waiting for permanency, we increase their chances for success in life – and our community's chances for greater success, too.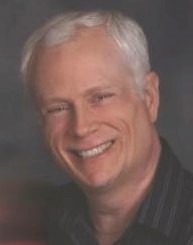 John Cummings is manager of the Adoption & Foster Care Recruitment unit at Hamilton County Department of Job and Family Services (HCJFS). His experience encompasses more than 20 years in broadcast journalism, public relations and communications. John holds a Master of Communication Theory & Methodology degree from Cleveland State University, and a Bachelor of Science in Journalism from Bowling Green State University.