Discounts and Coupons for Cincinnati Businesses and Attractions
Updated September 1, 2014

Here at Family Friendly Cincinnati, we not only want to help your family discover fun things to do and new places to explore, we want to help you save while doing it! From time to time local businesses extend special offers, discounts and coupons that we think Family Friendly Cincinnati readers could take advantage of.   You'll find those here. Check back often as we'll be updating this page monthly. You can also find more great deals and coupons on eReach.com.
If you, or a business you know, would like to share a special offer with readers, email us at FamilyFriendlyCincinnati @ gmail.com.
Kids Eat Free Deals for Cincinnati and Northern Kentucky Restaurants: http://bit.ly/CincyKidsEatFree
Sunday Family Fun day at Great American Ballpark with the Cincinnati Reds – Purchase one adult admission and you can get up to three non-premium tickets at half price!
Acapulco Mexican Restaurant – Buy 1 dinner, get $5 off 2nd – Expires 12/31/14
Allthatjazz Dance Centre – Debut Dance Special $60 – Expires 10/31/1
Angilo's Pizza – Family Special for $21.95; Large 2 topping Pizza Special for $10.95 – Expires 11/3/14
Arby's – Roast Beef Combo Meal for $3.99; $1 off combo or medium sandwich – Expires 9/21/14
Aroma Sushi – Traditional Date Night Dinner for two for $50; Sushi roll lovers date night dinner for two for $50 – Expires

9/30/14
Asian Buffet – 10% off Dine-in or Carry-out – Expires 12/31/14
Asian Buffet Florence — $1.50 off adult lunch for two; $3 off adult dinner for two – expires 9/30/14
Asian Paradise – 4 course meal for two for $50 – Expires 12/1/14
Bon Chinese – 5 course lobster dinner plus a bottle of wine for $59.99 – Expires 12/31/14
Brazenhead Elegant Irish Pub – 4 course meal for two for $50 – Expires 12/31/14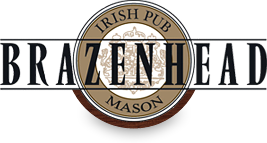 Calloway Cleaning & Restoration – Air Duct Cleaning $299; Carpet Cleaning Special-3 Rooms + FREE Hallway – Expires 10/6/14
Cancun Mexican Restaurante & Cantina — $5 off Dinner for two; $3 off lunch for two – Expires 12/31/14
CarWorx Milford – CarWorx Oil Change for $22.95 – Expires 11/3/14
Casa Bianca Ristorante – 4 course meal for two for $50 – Expires 12/31/14
China Buffet – $3 off Carry-out order of $20 or more – Expires 11/3/14
China City Buffet – Dinner buffet-$4 off 4 buffets or $1 off 1 – Expires 9/30/14
China City Buffet Florence -- Dinner buffet-$4 off 4 buffets or $1 off 1 – Expires 9/30/14

China Garden – Dinner buffet-$4 off 4 buffets or $1 off 1 – Expires 9/30/14
Clean Right Professional Steam Carpet Cleaning – Any 7 areas cleaned for $109 – Expires 12/30/14
Coco's Mexian Bar & Grill – $4 off two lunch entrees; $5 off any purchase of $25 or more – Expires 9/30/14
Craftsmen Home Improvements – $500 off Complete Bathroom Remodeling – Expires 12/31/14
Complete Automotive Repair Specialists – Complete Oil Change and Free Battery Check for $24.95 – Expires 11/3/14
Culligan of SW Ohio-Cincinnati – Water system for $9.95 per month for 3 months – Expires 12/31/14
Dancing Roll – FREE dessert with a $25 purchase – Expires 10/15/14
Domino's Pizza – Choose any two for $5.99 each; $8.99 medium 3 topping pizza – 10/5/14
Donato's Pizza – $2 off any large pizza; Save $4 off any purchase of $20 or more – Expires 9/30/14
Dos Amigo's Mexican Restaurant -- $6 off any 2 dinner entrees – Expires 11/3/14
El Ranchero – $6 off any purchase of $35 or more – Expires 11/3/14
Garage Floor Coating of SW Ohio – $250 off floor coating system; $250 off Driveway, patio, and walkway sealant – Expires 10/1/14
Gramma's Pizza – 2 Large steak hoagies and French fries for $11.95; 2 large cheese pizzas for $15.99 – Expires 11/3/14

Greater Cincinnati Maids-The Original My Maid — $35 off First Time Cleaning – Expires 12/15/14
Grismer Tire Cincinnati – Lifetime Brake Service for $50 Off – Expires 10/31/14
Indian Bistro -- $4 off purchase of $20 or more; $1 off one buffet – 12/31/14
Izzy's – $2 off Reuben salad or any whole sandwich – Expires 9/30/14
Jag's Steak & Seafood – 3 course meal for two for $32.56 per person – Expires 12/31/14
J. Gumbo's Fairfield – FREE appetizer with purchase of 2 bowls and 2 drinks; $5 off any food purchase of $25 or more – Expires 12/31/14
Jet's Pizza Northern Kentucky – 8 corner pizza for $12.99 – Expires 9/30/14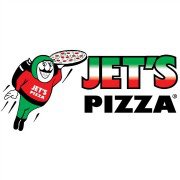 Kassner Landscaping — $5 off any purchase of $25 or more – Expires 11/15/14
Kelly Roofing – $100 off Attic Insulation; $25 off Roof/Gutter repair – Expire 11/3/14
Kolache Factory – Buy 3 kolaches & get 3 free – Expires 12/31/14
Jungle Jim's International Market – 10% off Lodge Cookware – Expires 9/30/14
La Villa Mexican Bar & Grill – $10 off food purchase of $50 or more; Buy one dinner, save $8 off 2nd – Expires 10/6/14
Land of Illusion Haunted Scream Park – $4 Off Admission – Expires 11/1/14
Lee's Famous Recipe – 8 piece bonus box for $11.49; 3-piece dinner for $5.29 – Expires 9/30/14
Little Caesar's Pizza – $1 off a Crazy Combo – Expires 10/26/14
Long John Silver's – Two can dine for $9.99; $1 off any variety platter – Expires 9/30/14
Los Cabos – $10 off of a $50 purchase; $5 off dine in purchase of $30 or more – Expires 10/16/14



Los Panchos – $4 off two lunch entrees; $7 off 2 dinner entrees – Expires 12/31/14
Mi Tierra — $6 off any food over $30; Buy 1 dinner get 2nd $5 off – Expires 9/30/14
Midwest Dermatology – First session of Laser Hair Removal for $50; 1 Hour Total Body Massage for $60– Expires 12/31/14
New Krishna — $4 off $20 purchase; Save $1 off lunch or dinner buffet – Expires 12/31/14
Old West Festival – FREE Child's Admission; $2 Off one Adult Admission; Family 4-pack of tickets for $32 – Expires 10/12/14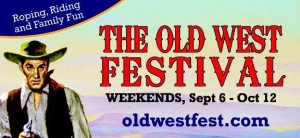 Panda Garden — $3 off purchase of $20 or more – Expires 9/30/14
Papa John's Pizza – 50% off online order Day after every Bengals win – Expires 12/29/14
Pizzelii Brick Oven Pizza – Save $1 off each pizza up to 3 pizzas – 12/31/14
Pizzeria Vitale – Large 1 topping pizza and breadsticks for $18.99 – Expires 10/31/14
Plants by Wolfangel – 30% off Select Perennials; $5 off any purchase of $25 or more – Expires 11/17/14
Quaker Steak & Lube – FREE Appetizer with purchase of 2 entrees; $5 off any $25 food purchase – Expires 10/30/14
Red Squirrel -- .75 cents off purchase of $5.95 or more – Expires 12/31/14
Relish Modern Tapas – Tapas Discovery dinner for two for $60 – Expires 12/1/14
Remezo Greek Cuisine – Tour of Greece 3 course meal for two for $45 – Expires 12/31/14
Royal Taj – $2 off two lunch buffets; $10 off purchase of $50 or more – Expires 12/31/14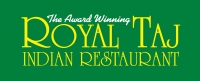 Shaan Indian Cuisine – $4 off purchase of $20 or more – Expires 12/31/14
Slatt's Pub -- $5 off purchase of $25 or more – Expires 12/20/14
Sloppy Joe's Bar and Grill – Lunch Special Sloppy Joe Meal for $4.95 – Expires 10/31/14
Springdale Cleaners – $3 off $15 orders – Expires 9/30/14
Stone Bowl – FREE edamame or dessert with $25 purchase – Expires 12/31/14
Summit Meats & Catering -- $4 off purchase of $25 or more – Expires 11/3/14
Tano Bistro & Catering – $10 off $50 date night special – Expires 12/31/14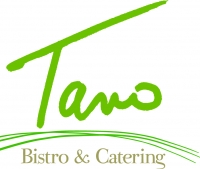 The Brown Dog Café – 3 courses for two for $60 – Expires 12/31/14
The Melting Pot Cincinnati – 4 course meal for two for $73.95 – Expires 11/30/14
The Swampwater Grill -- $3 off any purchase of $15 or more – Expires 11/3/14
The Web Entertainment – BOGO Mondays; Laser Web Thursday – Expires 11/30/14
Trinity Gastro Pub – 4 course meal and bottle of wine for two for $49.95
WG Kitchen & Bar Bridgewater Falls – 3 course meal for two for $60 – Expires 12/31/14
WG Kitchen & Bar The Banks – 3 course meal for two for $60 – Expires 12/31/14

Yolo Frozen Yogurt – Buy one get one FREE – Expires 11/3/14
York St. Café – Bottle of wine for 2 for $5 – Expires 12/31/14