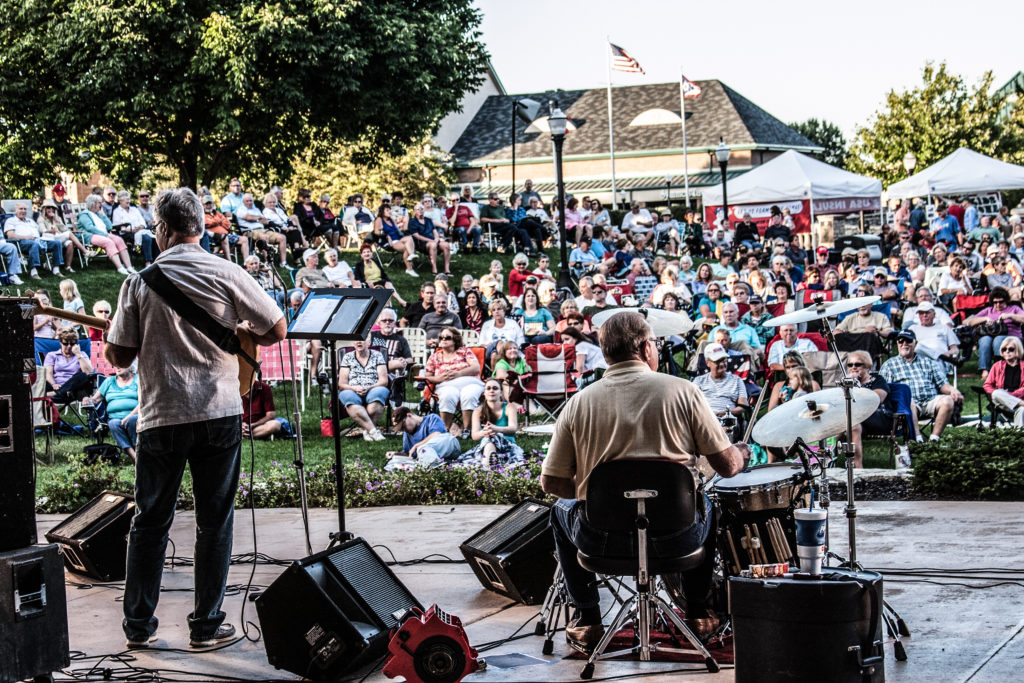 Presented by State Farm, THE Pierce Brown Agency, Fairfield Parks and Recreation's Groovin' on the Green Concert Series has a new look this summer.
An opening band will start at 6:30 p.m., with the headlining band starting at 7 p.m. The new lineup includes several new bands, with perennial crowd favorites rounding out the schedule. A broader variety of food vendors has also been added to the concert series.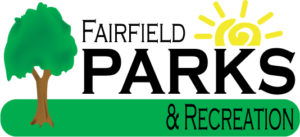 Concerts start Thursday, May 31 at 6:30 p.m. with Fairfield High School Bands. Groovin' on the Green plays every Thursday until September 6. There will be no concert July 5 due to our Red, White & Kaboom Independence Day celebration on Tuesday, July 3. All concerts take place at Village Green Park. The 2018 Event Partners are AAA Ohio and Clemmons & Wolterman Law Firm, LLC.
The Community Arts Center will open their balcony and community room each week for you to enjoy grilled food and drinks during the Groovin' on the Green concerts. Dinner and drinks will be available from 6 to 7:30 PM, with the bar and balcony remaining open until 8 PM.
2018 Groovin' on the Green Schedule, all concerts start at 6:30 p.m.
May 31: Fairfield High School Band (no opener, concert starts at 6:30 p.m.)
June 7: The Gamut (Rock & Roll), opener: Chris Schram
June 14: Jamison Road (Country), opener: Mark Joshua
June 21: Anna & the Deeper Well, opener: Chandler Carter
June 28: University of Cincinnati Community Band (Big Band/Swing), opener: UCCB Small Ensemble
July 12: Brass Tracks Band (70s Funk), opener: Tim Jennens
July 19: Dana Louise & the Glorious Birds (Americana/Folk), opener: Bob Ross
July 26: Linus Tate (Alt-Pop), opener: Lisa Biales
August 2: The Klaberheads (German/Parody), opener: Mark Becknell
August 9: The McCartney Project (Paul McCartney Tribute), opener: Peter Conrad
August 16: Saffire Express* (All-Time Hits), opener: Katie Pritchard
August 23: Live Your Dream feat. Yolanda (R&B/Pop), opener: Matt Waters
August 30: Thunderbay (Classic Rock), opener: Larry Stokes
September 6: Jay Jesse Johnson Band (Blues/Rock), opener: Jeremy Francis
Food Vendors (visit www.fairfieldoh.gov/groovin for vendor schedule by concert): 12 Degree Italian Ice, The Dapper Doughnut, The Dawghouse, Flavor Punch, Flub's, Hammann's Catering, Ice Shack, Kona Ice, Piggin N Grinnin BBQ, S.E.A. Cuisine, Slice Slice Baby, streetpops
* Saffire Express concert sponsored by The Fairfield Community Foundation