You won't find many people in the Greater Cincinnati region that don't love Cincinnati style chili. In my household we are fairly free thinkers – and eaters – when it comes Cincinnati style chili but there is one that stands out from the crowd for us, and that is Gold Star Chili.
We were recently invited to check out the next BIG thing at Gold Star and when I asked my family if they were interested in getting to check out the new addition they absolutely jumped at the chance. The next BIG thing, it turns out, is the BIG CONEY!
We are all coney people in my family. It's not unusual for one of us (ahem, teenage boy) to put down four of them in one sitting. But this coney…well, let me show you…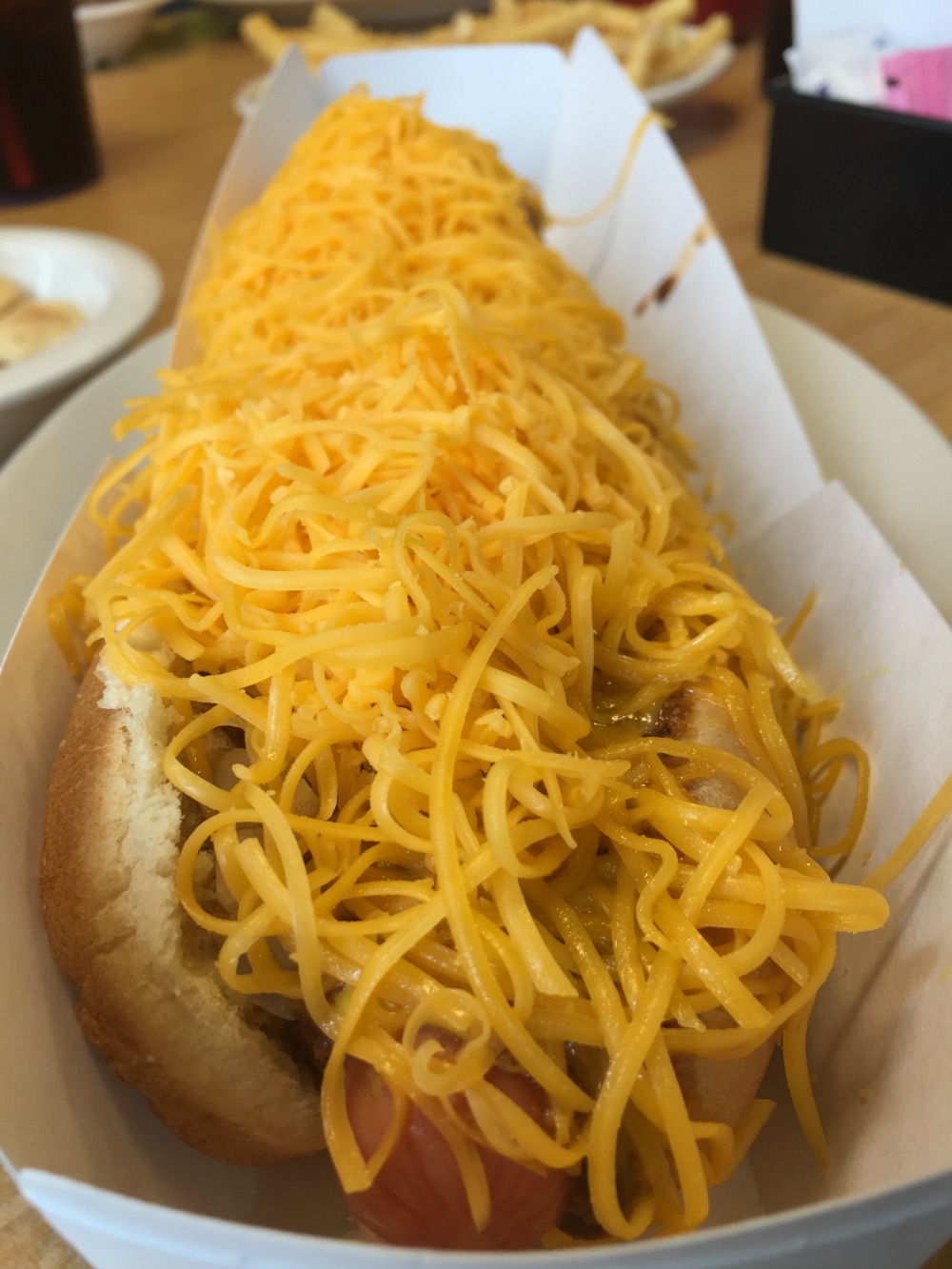 It's BIG! Not only is it BIG – it's DELICIOUS! We had tried the foot long coney at Gold Star Chili in the past, but this one improves on the formula in a BIG way. Number one, the hot dog at the center of this tasty masterpiece is made specially by Blue Grass Quality Meats.  Number two, all of that hot doggy, spicy Gold Star Chili, cheesy goodness is cradled by a Klosterman Bakery bun. My youngest says the bun is what makes these coneys better than any other, and I tend to agree. It's a Cincinnati classic from the bottom up!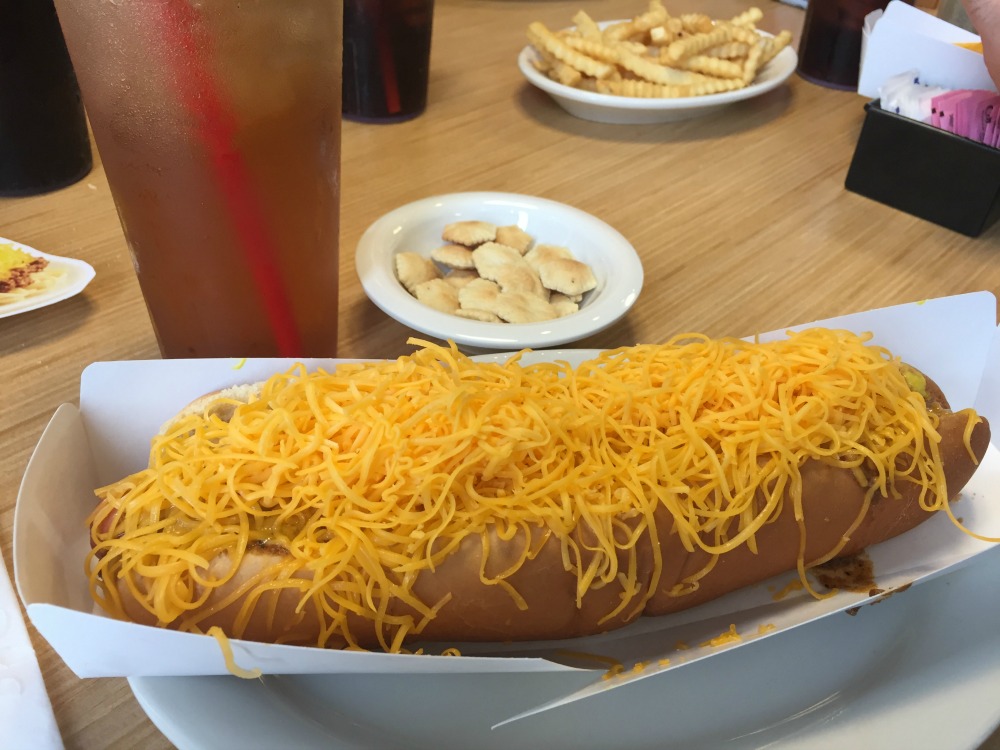 One of these fellas easily filled me up – and for only $6.99 you get a Big Coney, fries AND a drink. I mean – what a deal! 
Seriously – how happy does he look? That is one tasty coney!
Don't pass up a chance to torture your teenager while you are there. It really helps you build up an appetite. (Don't tell him I posted this. He'll kill me. Just kidding – we like to pretend he hates it but he's a serious sucker for attention.)
While you are there grab a 3-way, as well. I mean, you can share – have your Big Coney and 3-way, too!
A cheesy 3-way for a cheesy kid.
Did you know that Gold Star Chili started off its life as Hamburger Heaven? At some locations, including the Norwood location that we visited, they are bringing back the burger and it is tasty as can be! A real diner burger with all the toppings. I know what I'll be getting next time – that is, if I can get past that Big Coney!
Don't wait too long to stop by Gold Star Chili and pick up your BIG CONEY – they are only here until August 1!
Now head over to our Facebook page and enter to win a $20 Gold Star Chili gift card!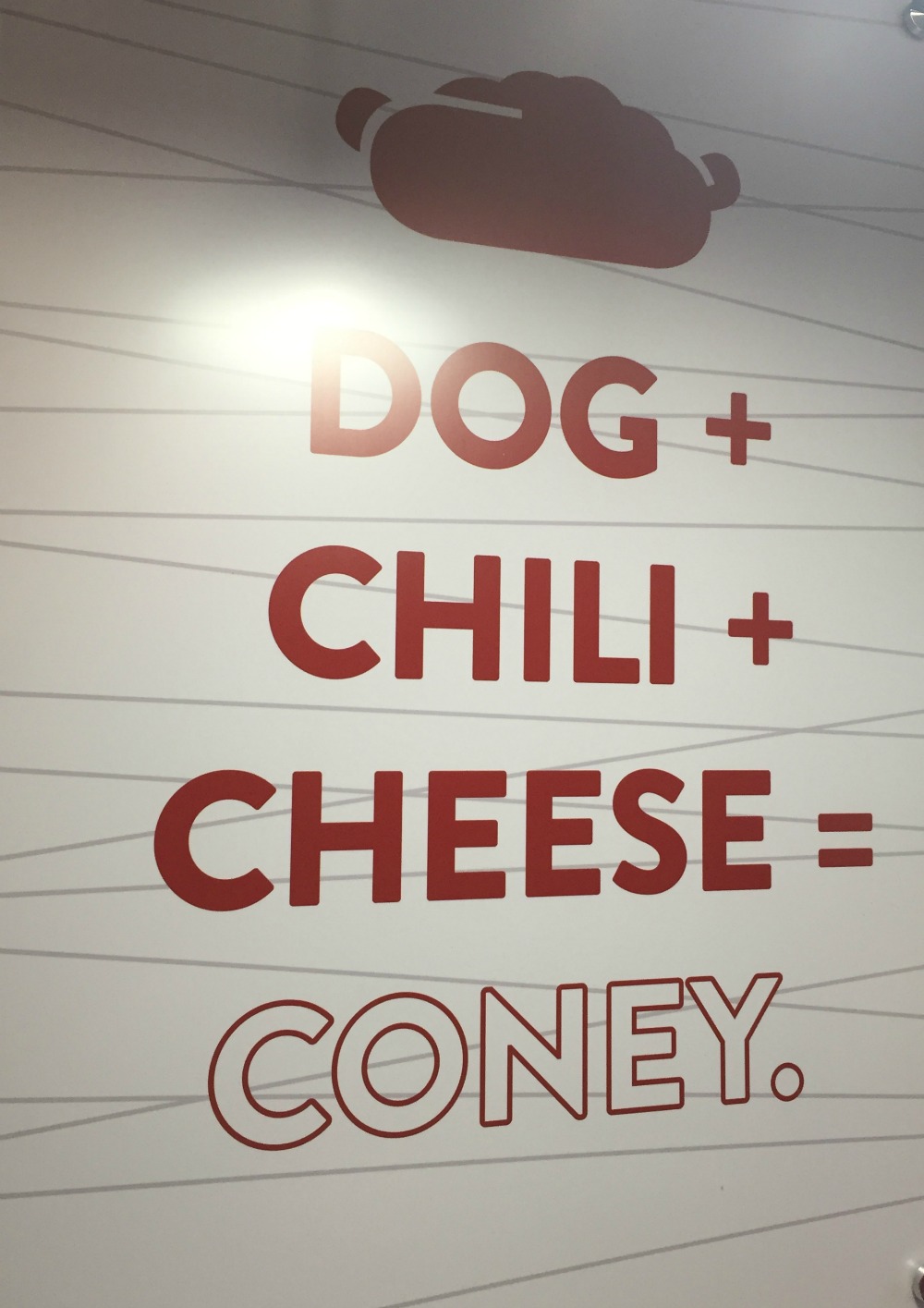 For info on Gold Star Chili locations, hours, and other delicious menu items, visit their website: www.goldstarchili.com
disclosure: I was invited, along with my family, to try out the Big Coney and provided with a gift card for personal use, along with a gift card to give away to our fans. All opinions above are 100% my own.