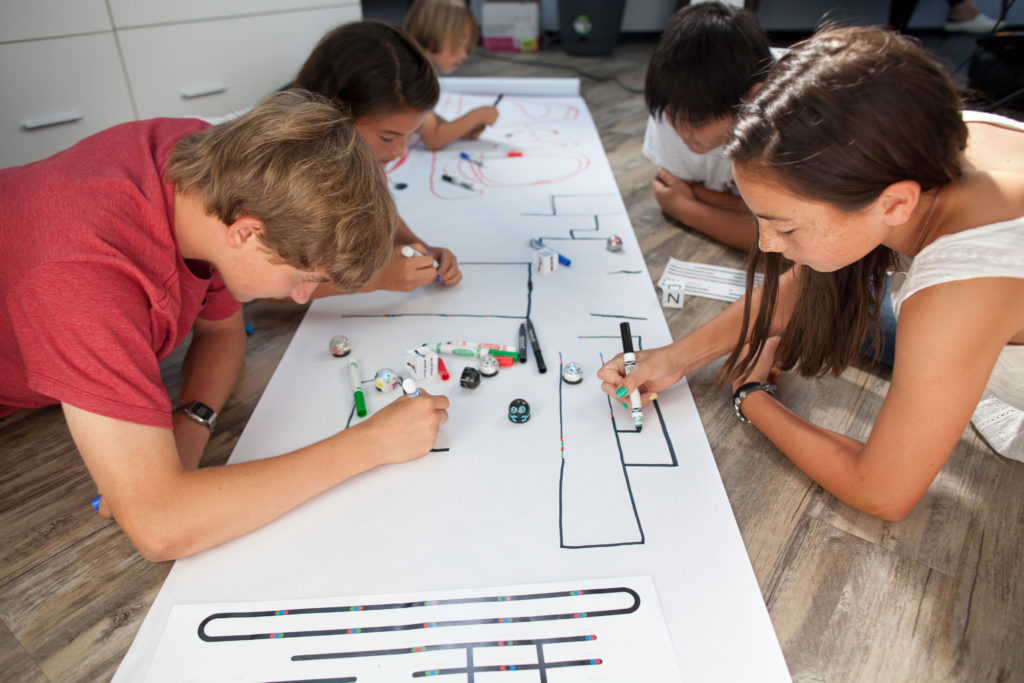 This summer, the Public Library of Cincinnati and Hamilton County is giving kids the opportunity to expand their minds in creative and fun ways at one of the Library's free summer Brain Camps through the generous support of Duke Energy. Kids have two options: week long themed camps at various Library locations or one-day Mini Brain Camps at all Library locations. These camps are available as part of the Library's Summer Adventure (formerly Summer Learning) program.
Week-Long Brain Camps
Free, week-long Brain Camps are available at select Library branches. Students in grades 1-5 can explore the world around us. Activities include stories, games, science experiments and themed crafts. Themes will vary by branch. Camps run Monday through Friday in the afternoons (exact times vary by branch).
June 5–9: Cheviot, Forest Park, Green Township and Westwood branch libraries
June 12–16: College Hill, Deer Park, North Central and Oakley branch libraries
June 19–23: Delhi Township, Madisonville, Sharonville and Walnut Hills branch libraries
June 26–30: Blue Ash, Elmwood Place, Reading and St. Bernard branch libraries
July 10–14: Avondale, Corryville, Greenhills and Northside branch libraries
July 17–21: Covedale, Groesbeck, Hyde Park and West End branch libraries
July 24–28: Mt. Healthy, Norwood, Pleasant Ridge and Price Hill branch libraries
July 31–Aug. 4: Bond Hill, Clifton, Monfort Heights and Wyoming branch libraries
One-day mini Brain Camps at branches
Free, one-day Brain Camps will be held in June and July at all Library locations for students entering grades 1–5. Coding with Ozobots is this year's theme and sessions last two hours (exact times vary by branch). Learn the basics of coding with Ozobot, a tiny robot you can command through simple codes.
Registration is required for all Brain Camps. Registration for June Brain Camps is open now. Registration for July Brain Camps begins June 1. To register online, visit CincinnatiLibrary.org/SummerAdventure or call 513-369-6900. Group size is limited for individual attention.