The Children's Theatre of Cincinnati is hosting The Frisch Marionette Company's production of PUPPETS KAPOW on the new Ralph and Patricia Corbett Showtime Stage in their facility on Red Bank Road.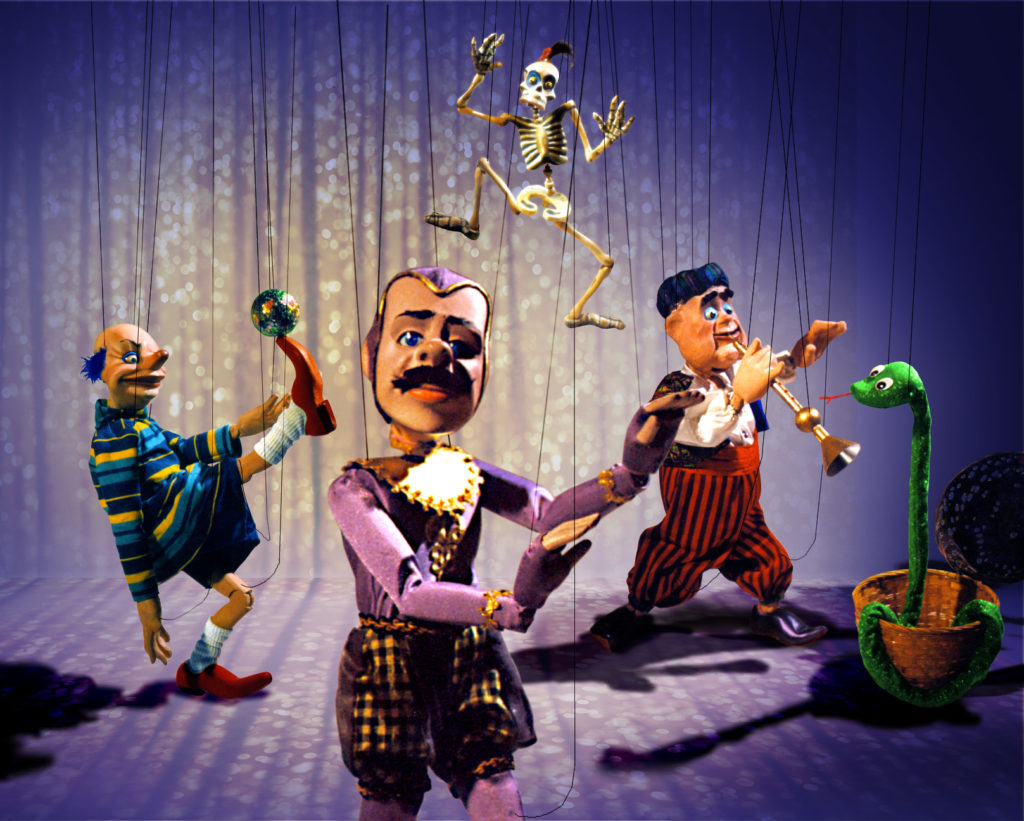 This fast-paced and fun-filled show will feature all kinds of puppets that will perform fantastic feats. There are hand puppets, shadow puppets, blacklight puppets, and rod puppets and they will be singing, dancing, and performing tricks. There will be plenty to be entertained by in this show brought to TCT by The Frisch Marionette Company.
"Frisch Marionettes brings to life one of the most mesmerizing live theatrical performances I have ever witnessed.  We are excited to share this experience with you," said TCT's Producing Artistic Director, Roderick Justice.
The show is produced and directed by Kevin Frisch, who moved to New York City in 1986 and joined The Puppetworks, Inc. of Brooklyn. The next nine years were spent touring the New York Metropolitan area as well as performing in The Puppetworks' permanent theatres in Brooklyn and Macy's Herald Square. In 1995, Kevin established The Frisch Marionettes in Cincinnati as an exceptional entertainment and educational experience for children and adults alike, proclaiming the many virtues of this unusual art form. For the past four seasons, The Frisch Marionette Company has designed puppets for TCT's MainStage productions at the Taft Theatre.
PUPPET KAPOW will have shows Thursday, March 9 and Friday, March 10 at 12 PM and 7:30 PM and Saturday, March 11 and Sunday, March 12 at 2 PM and 5 PM on the Ralph and Patricia Corbett Showtime Stage, 4015 Red Bank Road, Cincinnati, OH  45227. Tickets are $10 in advance or $13 at the door.  Every person, regardless of age, needs a ticket. Children 1 year-old and younger who do not need a seat and will sit on your lap will be required to have an Infant Lap Pass for each show in every seating location throughout the theater. Lap Passes are just $1.  For more information on tickets, TCT,  or PUPPET KAPOW visit their website.