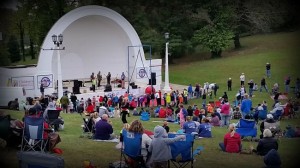 On September 26th musicians, crafters, cooks, bicyclists, clowns, entertainers, families and more will converge on the Band Shell in Devou Park for the second annual DevouGrass Music & Arts Festival.  There will be great live music, entertainment for the munchkins, tasty food from some awesome local food trucks, bike demos, foot races for kids and much more!  It's a day full of fun for all ages…you can get a jump start on your holiday shopping with the local craft vendors and your kiddos can do art projects with the Kenton County Public Library, watch the antics of Circus Mojo, sing along with Joel the Singing Librarian or check out the bike demos.  We will be there and hope to see you there!  It's a great family friendly event that supports a wonderful organization, the Children's Home of Northern Kentucky.
DevouGrass Music & Arts Festival ::
The DevouGrass Music and Arts Festival will return for a second year to Covington's Devou Park Bandshell on Saturday, September 26, 2015, from noon to dusk. The family-friendly event is free to attend and will feature music, craft vendors, food trucks, and entertainment for all ages. All proceeds from sales and donations will benefit Children's Home of Northern Kentucky's substance abuse programs for area youth.
This fall's festival also features a partnership with the Devou Park Trails Collective to combine their 5th Annual Devou Backcountry Bonanza with the DevouGrass Festival weekend. The collaboration will bring cycling races, organized rides, and bike demonstrations throughout Devou Park on Saturday the 26th and Sunday the 27th. Proceeds from bike events will benefit the Devou Park Trail Expansion Initiative.
For younger fans, on Saturday the 26th from 10:00am -12:00pm, Children's Inc. will help to organize both foot and bike races for kids ages 12 and under. Prizes and new bike helmets will be given out while they last. From 12:00-2:00 pm, Joel the Singing Librarian and Circus Mojo will be entertaining fans from the main stage. The Kenton County Public Library will return with storytelling, crafts, and hands-on activities for kids to do throughout the day.
The 2015 musical lineup will begin playing at 2:00pm and will include local and regional favorites of the bluegrass, newgrass, and folk genres, including: Vernon McIntyre's Appalachian Grass (Cincinnati, OH), Hickory Robot (Cincinnati, OH), The Misty Mountain String Band (Louisville, KY), and Bawn in the Mash (Paducah, KY).  All performance schedules are listed on the DevouGrass website.
The selection of artisan craft vendors will again be unique and diverse, ranging from pottery to jewelry to mixed medium art. P&P Woodfired Pizza, Roll With It Cafe, and the Colonel's Creamery ice cream are the scheduled food truck offerings. Hot dogs, fall treats, and drinks will be sold in the concession area.
Rebekah Gensler, founder of the non-profit Devou Good Project, which presents the festival, says the event's mission remains the same, "The DevouGrass Festival exists to create an opportunity for good things to happen as a result of bringing communities together through music and art." She adds, "We're excited to include additional activities and bike races this year, and hope to see even more new faces to help us raise funds and awareness for CHNK's programs."
Founded in 1882, Children's Home of Northern Kentucky operates two campuses. CHNK carries out its mission to be a community leader providing children and families opportunity and hope for better lives by offering residential and community-based treatment programs for abused, neglected, and at-risk children. Last year, the Home impacted over 400 children and families in 33 counties across the Commonwealth.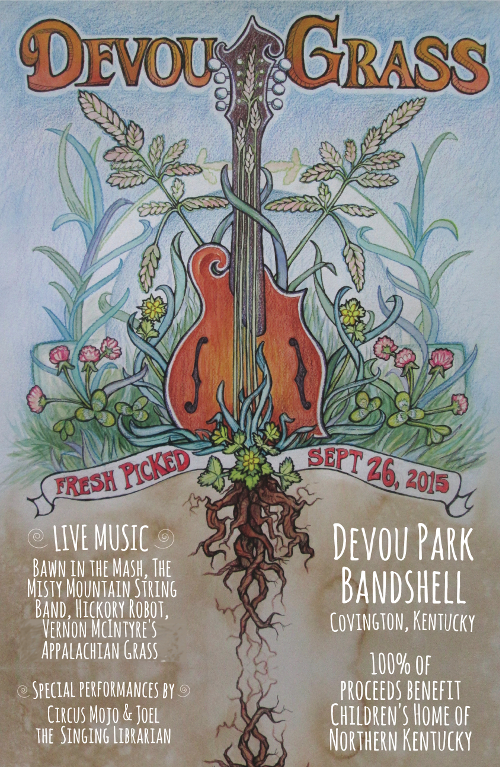 For more information, including a complete schedule of events, visit www.devougrass.com .