It's baaaaaack!!!  ArtsWave's Macy's Arts Sampler Weekend returns March 7-8 with more than 100 FREE events, activities and performances for families throughout Greater Cincinnati.
We love Macy's Arts Sampler because it gives families the opportunity to discover arts organizations and experience programming that they might not have known about, or visited, before.
Highlights of the free two day weekend include:
Saturday, March 7: An Arts Celebration in Community Arts Centers
Two dozen community arts centers, libraries and museums will celebrate Macy's Arts Sampler with free programming on Saturday, March 7. A few highlights include:
Mask-Making Workshop, Ensemble Theatre Cincinnati, 1127 Vine St., Cincinnati, 10am and 11am. From the dawn of time, people have been using masks to create a unique identity. In this fun workshop, kids will blend visual art with acting as they design a mask then explore the personality of the character they have created. Recommended for participants 5 and up. Space is limited.
Camp Art Academy

, Art Academy of Cincinnati, 1212 Jackson Street, Cincinnati, 10 a.m.-4 p.m. Parents and kids alike can experience a variety of media forms while sampling the Art Academy of Cincinnati's activities.

Tracy Walker Band, Campbell County Public Library, 901 East Sixth Street, Newport, 1:15 p.m. Music lovers of all ages are invited to enjoy original songs written by award-winning singer/songwriter Tracy Walker.
The singing Bowls: Sight and Sound,  Fairfield Community Arts Center, 411 Wessel Drive, Fairfield. 2-2:45pm. Open to parents with children ages 15+, attendees will experience singing bowls, dance, flutes and percussion.
Visionaries + Voices,

3841 Spring Grove Avenue, Cincinnati, noon-4 p.m. Families are invited to participate in hands-on art making activities developed by a Visionary + Voices teaching artist.
Sunday, March 8: Music Hall Open House
All of the performing arts spaces in Music Hall will be filled with free performances and hands-on activities on Sunday, March 8 culminating with a free concert, "Storybook Favorites," featuring the Cincinnati Symphony Orchestra, Cincinnati Opera, Cincinnati Ballet, and May Festival at 3 p.m. in Springer Auditorium. A few highlights from the day include:
Society for The Preservation of Music Hall, self-guided tours, 11am – 2:30pm. Explore one of our region's most historic and beloved landmarks on your own self-guided tour. Start at the "balloon station" in the lobby to begin your adventure.
Cincinnati Shakespeare Company,

Corbett Tower, Music Hall, 11 a.m. Cincinnati Shakespeare Company performs excerpts from

Midsummer Night's Dream

,

Romeo & Juliet

and other Shakespeare classics.

MYCincinnati Youth Orchestra, Springer Auditorium, Music Hall, noon. Young musicians from this Price Hill orchestra will perform classical favorites.
Weavers Guild of Greater Cincinnati, General, Music Hall.Weavers Guild members will explain how a loom works and do some weaving on a loom. Audience will be invited to participate. Ages 6+
My Nose Turns Red Youth Circus

, Springer Auditorium, Music Hall, 1:30 p.m. Performance by student jugglers, acrobats, and clowns, plus an opportunity for families to try some circus fun with hoops, juggling and balance balls.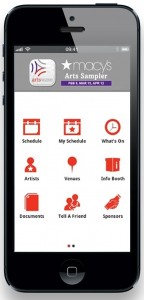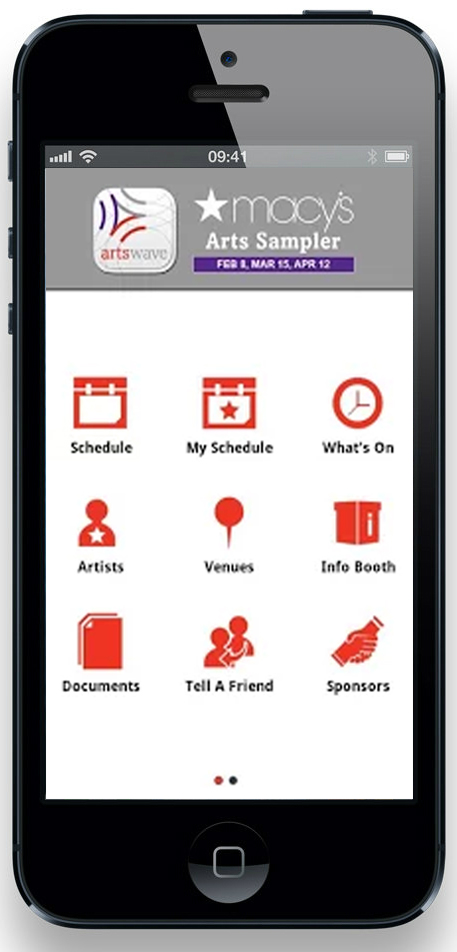 A full schedule of the 100+ weekend activities can be found at www.theartswave.org and printed copies of the schedules can be found at local libraries.  ArtsWave will also be releasing a mobile app soon. Keep checking their website to see when it's available.
Disclosure -ArtsWave is an advertiser with Family Friendly Cincinnati. Thoughts and opinions are our own.