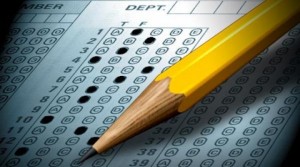 Getting through the college application process can be long, overwhelming and some might even say difficult. One of the most stressful parts of that process for students can be taking the ACT. Nailing the ACT is a student's first step to getting into their first choice school – and getting scholarship money – so for parents, helping to make sure your student is as prepared as possible, is pretty important.
Locally, NaviGo College and Career Prep Services is a great resource for parents with children in this stage of life.  In addition to offering a variety of college and career prep services, NaviGo offer students the ability to subscribe to a full year of access to Method Test Prep, an online ACT prep program – normally $499 –  for just $99. 
We all know that high school students are busy, and the self-guided online program works well with their hectic schedules, offering short 5-15 minute lessons in addition to full length, timed tests. The program gives students immediate feedback and gives them strategies to help them when they take the actual ACT test.
Preparing for the ACT
Students should begin preparing for the ACT about eight weeks before the test. In our area, upcoming ACT test dates include April 18, 2015, June 13, 2015, September 12, 2015, October 24, 2015, December 12, 2015, February 6, 2016, April 9, 2016, and June 11, 2016.  You can find exact test dates and locations near year, here: www.actstudent.org/regist/centers
Interested?  Find more information about NaviGo ACT Method Test Prep services, as well as other college and career prep services from NaviGo, at www.navigoprep.com.
About NaviGo College and Career Prep Services: NaviGo is a college and career coaching services dedicated to helping high school students find the path to success based on a customized curriculum. For more information, please visit www.NaviGoPrep.com.