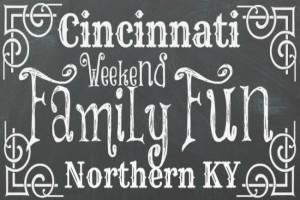 It's been a chilly week around these parts, and I don't know about the rest of you, but my children are absolutely stir crazy!  We all have a case of cabin fever and it's time to get out and have some fun.  Luckily, there's quite a bit of fun going on around town this weekend, so we can plan to get out and about all weekend long.  Enjoy your weekend!
Family Friendly Things to Do in Cincinnati & NKY :: 
Saturday ::
Public Tour: Family ARTventures Tour at the Cincinnati Art Museum ~  January 10, 2015 – 01:00 pm ~ Meet in the Front lobby and Take a docent-led interactive tour with fun facts and hands-on activities for the whole family. FREE. Reservations not required.
Library Playgroup January 10, 2015, 10 am – noon Kenton County Public Library – Covington www.kentonlibrary.org Covington Library – 502 Scott Blvd Free Parents: bring your children ages 0-4 for a play date! Children and parents will make new friends.
Sensory Storytime January 10, 11 a.m. – noon Kenton County Public Library – Durr www.kentonlibrary.org Durr Library- 1992 Walton-Nicholson Rd., Independence Free Sensory Storytime is an interactive program designed for children with sensory integration challenges. It combines activities to stimulate the senses and promote learning. If your child has difficulty sitting through one of the library's other storytimes, this inclusive program of stories, songs and activities might be a better fit.

Musikgarten Open House  ~ Demonstration Classes/Open House January 10, 2015 10:00am-1:00pm Little Songbird Music Studio 240 Main St. Florence, KY 41042 FREE  Come find out about what music classes can do for your child! For kids we will have crafts, instruments, games, songs, snacks and more. Parents can explore our materials, ask questions, play with their children, enter a raffle and see all we have to offer. We will be offering FREE demonstration classes so you can get a really clear feel for what we do each week. Bring your babies and toddlers for our 10:30 class, and bring your preschoolers for our 11:30 class. This event is at our Florence studio, but we also have classes in Cincinnati near Kenwood Mall. We can't wait to meet you! Please invite your friends!  For a full class schedule, please visit: www.LittleSongbirdMusic.com   Visit the Open House Event Page on Facebook for more details.
Big Winter Blowout Parents Night Out January 10, 2015  6:00pm-10:00pm Perfection Gymnastics School www.perfectiongymnastics.com 5736 Union Centre Drive $25.00- First Child, $15.00- Second Child Need a night out?  Send the kids to run, jump, flip, and tumble with us! Parents Night Out includes open gym time run by highly qualified gymnastics instructors, pizza, games, inflatable obstacle courses, and a movie. This monthly event is fun and exciting way for the kids to spend a Saturday night.
Happen Inc ~ Get creative with your family and make some unique masterpieces at Happen, Inc. in Northside.  They have open studio sessions on Saturdays
Sunday ::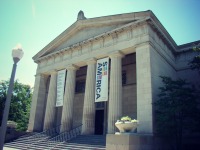 Cincinnati Art Museum ~ Family ARTventures: Art STOP January 11, 2015 – 03:00 pm Visit a docent at an interactive art cart in the galleries. The art cart includes hands-on activities for the whole family. These ART STOPS take place every Sunday at 3 p.m.  This week is the Ceramics Art Cart! Check in at the Front Desk to see where the art cart will be located.  FREE. Reservations not required.
Sensory Sunday January 11, 2015|2PM  www.myshalomfamily.org Gymboree (6209 Snider Road Mason) Free with RSVP These private interactive play groups take place on the second and fourth Sundays of each month, featuring the popular Miss Shana, who keeps babies and their parents engaged and entertained with her unique brand of fun. Play dates are open to families in the Jewish community with children two years and younger in which at least one parent is Jewish. The programs are free and always include a snack. Plus, two families will each win a $50 Target Gift Card at every event. Dates and times are subject to change, please check myshalomfamily.org for updates and to RSVP. Sensory Sunday is a program of Shalom Family, an initiative of The Mayerson Foundation.
All Weekend Long ::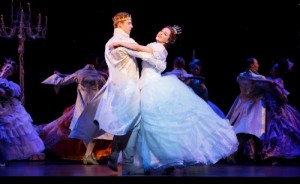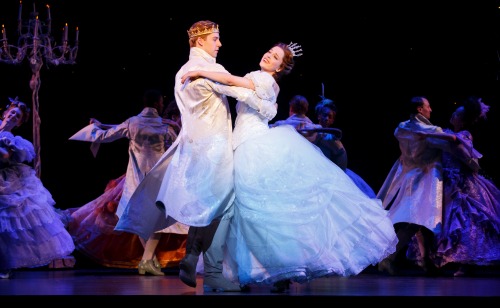 RODGERS + HAMMERSTEIN'S CINDERELLA, the 2013 Tony® Award-winning Broadway musical will play the Aronoff Center for a limited engagement from January 6 – 18, 2015. Tickets for CINDERELLA can be purchased at the Aronoff Center Box Office downtown at 650 Walnut Street, online at CincinnatiArts.org or by phone at 513.621.ARTS.   Family Friendly Cincinnati writers were in the audience the night Cinderella opened and we all loved it, as did our children!  Don't miss this new spin on a classic fairy tale…get your tickets now!
Perfect North Slopes ~ Do you love this winter weather?  Take the family to Perfect North for skiing, snow-boarding or tubing.  Read this post about Perfect North by FFC's Phyllis M. to see why we love to take our families there.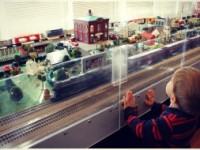 Behringer Crawford Museum's Holiday Toy Trains Exhibit ~ There's still a few weekends left to have a little more holiday fun!  Visit the Behringer Crawford Museum in Devou Park to see a two-headed calf, a steamboat replica, and the fabulous holiday train display where you can go on a scavenger hunt and use buttons to manipulate the display's figures and trains.  It's one of my family's favorite holiday activities!  Read this post for more details about the Holiday Toy Trains at BCM.
Penguin Days at the Cincinnati Zoo ~ From now until the end of February you can visit the Cincinnati Zoo and pay half price for admission!  What a deal!  Bundle up and go see what the animals are up to during the winter months.
American Girl Fashion Show Model's Auditions ~ Saturday & Sunday, FREE.  Does your little one love American Girl dolls?  Here's her chance to audition for the upcoming fashion show in April!  Visit their website for all the details.
Visit the UnMusuem for FREE ~ The CAC is offering FREE admission through March 12th because of their lobby renovation, so take advantage of this deal and take the family to explore the Contemporary Arts Center and have some hands-on fun at the UnMuseum.  It's one of our favorite places to explore with the kids downtown!  Visit the Contemporary Arts Center website for more details.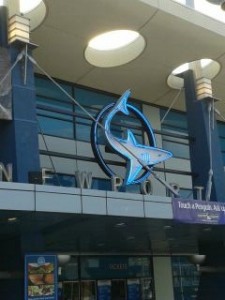 Winter Family Days at the Newport Aquarium ~ from Jan. 7 through March 1 ~ Kids 12 and under get in FREE (two children get in free with each paying adult).  Tickets can be purchased at the Aquarium, online or by phone.   The Aquarium will open one hour earlier (9 am) on Saturdays & Holiday Weekends through March 1st.  Visit theNewport Aquarium Website for all of the details.
KOI Auto Parts Cavalcade of Customs at Duke Energy Convention Center – Friday, Saturday & Sunday – For ticket prices, event information and times see the Cavalcade of Customs website.
Does your organization, business, church or school have an upcoming "Family Friendly" weekend event?  Be sure to submit it so that we can share it on our weekend post!