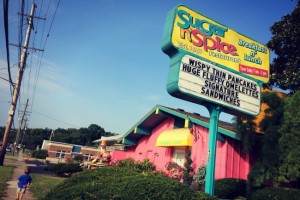 Sugar n' Spice Restaurant in Cincinnati opened it's doors in 1941 and has been pleasing the crowds with their wispy thin pancakes ever since!  The Sugar n' Spice menu doesn't just offer pancakes…you can also find breakfast sandwiches, omelets, or even a breakfast quesadilla (which is what I had…DELICIOUS!).  They also offer a lunch menu as well.  But why have lunch when you can have breakfast?  It's my favorite meal of the day!   The prices are very reasonable at Sugar n' Spice and the menu has something for everyone.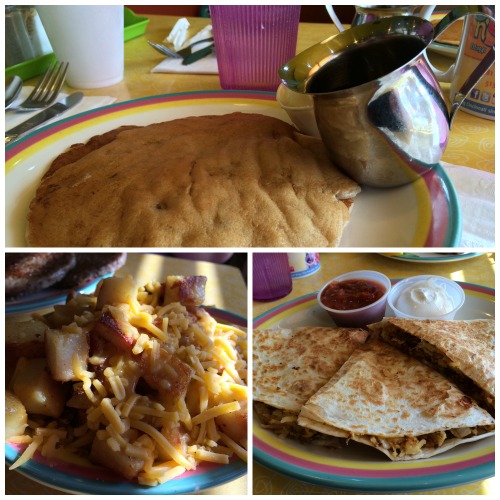 The décor at Sugar n' Spice is funky yet comfortable with lunch-counter seating as well as comfy booths.  The service is awesome, it seemed that we didn't want for anything during our visit and their main goal was to make the customers happy.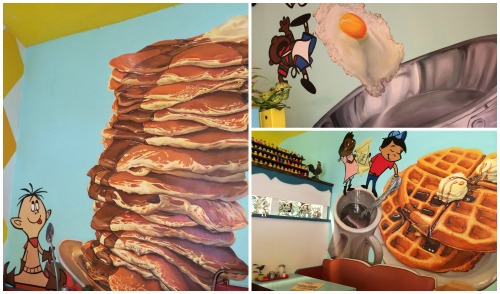 Sugar n' Spice isn't a huge restaurant, so you may have to wait for a spot to eat, and you must have your entire party there to be seated.  We didn't have to wait for a table when we went, but I can imagine the weekends might get busy.  Fortunately, the service is speedy so things move along quickly there.
Sugar n' Spice is located at  4381 Reading Rd, Cincinnati, OH 45229 you can find out more about their hours, location and menu on the Sugar n Spice Facebook page.