Are you ready for the Arctic Blast this weekend?  Well, find something warm and cozy to do with your family from our list!  There is lots to do in Cincinnati and Northern Kentucky this weekend, from shopping to exercise and of course some early holiday activities.  Enjoy!
FRIDAY
Crime and Pun-ishment Murder Mystery Train Ride  7:00pm LM&M Railroad  127 South Mechanic, Lebanon, Ohio 45036  ~$75~  LM&M Railroad will start the night by providing a 45-minute train ride through beautiful Lebanon while giving clues towards a murder mystery. The Golden Lamb will then present a delicious buffet, including many different fall food options.  
SATURDAY
Family Day: Destination Space Station 10:00 am – 3:00 pm National Museum of the U.S. Air Force  1100 Spaatz St., Dayton, OH Commemorate the anniversary of the greatest engineering feat in modern history: the International Space Station. Learn about the station and spaceflight through fun demos and hands-on activities. Build your own space station from recycling materials! FREE!
Kids CrossFit Saturdays at noon. Cr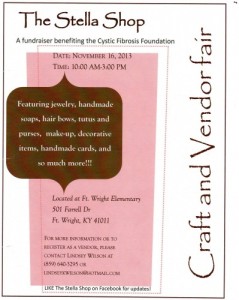 ossFit Kids classes for ages 4-12. The classes are only $5 each or you can get a whole month unlimited for $35. 
The Stella Shop 10:00 am-3:00 pm Check out The Stella Shop on Facebook! Located at Ft. Wright Elementary. $2 admission for this craft and vendor fair fundraiser benefiting the cystic fibrosis foundation. 40 local crafters and vendors! 
Long Lost Stories – Madcap Puppets 11:00 am – 1:00 pm Madcap Puppets  Clifton Cultural Arts Center $8 In the corner of a forbidden attic sits a long-forgotten trunk filled with mysteries and magical stories lost to the world for many years. Join two young explorers as they discover the trunk and are immediately captured by its secrets and the Long Lost Stories inside. This exciting treasure of tales includes stories from The Rainbow Goblins (Italy), King Grisly Beard (Germany) and Osgood and the Dragon (Denmark).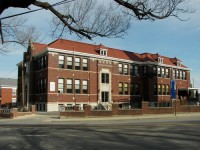 Spaghetti Dinner at Prince of Peace School in Covington from 5:30 until 7:00pm.  A delicious dinner of homemade meatballs, fresh baked bread and cookies sponsored by the 7th and 8thgrades at Prince of Peace to help pay for their trip to Camp Kern in the Spring.  The event is handicap accessible since it will be held in the auditorium and the cost is $7 per adult and $5 per child.
Check out the Grand Opening of Cincy Shirts! Cincy Shirts has been selling t shirts to Cincinnatians and Cincy transplants for the last few years.  This Saturday is the grand opening of their first Store at 1435 Main St in Over-The-Rhine. Cincy Shirts specializes in vintage apparel that pays tribute to all things Cincinnati. Their T Shirts celebrate Cincinnati's past and present. 
Cincy Shirts has also produced the "Still Strong" T shirts for Bengal Defensive Tackle Devon still and has helped raise over 60k for Pediatric Cancer research. 
The store opens at 11:00am on Saturday. The first 50 people will get a special treat!   You can see all of their designs at 
www.cincyshirts.com
.
SUNDAY
Learn to Braid! 2:30pm – 4:00pm Junior Cuts (inside Recreations Outlet), 885 State Route 28, Milford, OH 45150 $25 per parent/child pair; $10 per additional child During the new Basic Braiding class, participants will receive personalized instruction for creating up to 3 types of braids (classic, French, and fishtail.). To ensure each attendee receives the guidance and support they require to feel confident and comfortable in their skills, spaces for this class are limited. This class is appropriate for girls with medium to long hair who are old enough to enjoy sitting still while having their hair braided. Instruction is targeted for any parent, family member, or caregiver who would like to learn braiding. Registration fee includes light snacks, a small goody bag, handouts, class supplies, and gratuities. 
ALL WEEKEND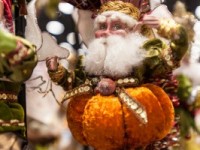 Going Green "Being Crafty" for the Holidays November 15-16, 2014 10:00 am – 3:00 pm Krohn Conservatory, Eden Park.  Included with price of admission to Holiday Show Adults $7 • Children (5-12) $4 • 4 and under FREE   Join us for a unique opportunity to learn how to make various handmade crafts, and sample local foods made by area green businesses. Plant a friendship plant at the Friend of Krohn membership space.
Krohn Holiday Show: Magic and Mistletoe 10:00 am- 5:00 pm  Saturday and Sunday — All Aboard for a Traditional Krohn Holiday! Our 2014 Holiday show will feature the return of our interactive train display and thousands of colorful poinsettias, cyclamens and tropical flowers plus additional garden railway surprises. Visitors will also experience local musicians, Schmalz holiday displays, extended :candlelight" hours, strategically place baskets of mistletoe and great photo opportunities. Magic will definitely be in the air!