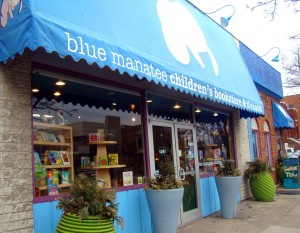 blue manatee children's bookstore and decafe (blue manatee) is excited to celebrate the classic children's book The Very Hungry Caterpillar by Eric Carle, with two days of fun, March 21& 22, 2014.
March 20th marks the 45th anniversary of the beloved book, and blue manatee is celebrating that weekend with two days chock full of fun. Starting Friday, March 21 at 2pm, blue manatee will host a story time and art activity with a snack. During the event children will have fun following the very hungry caterpillar's journey through food. Children can meet the caterpillar on Saturday morning, March 22 at 11am during a costumed character event with story time at blue manatee. At 3pm on Saturday the celebration will move down the street to Sleepy Bee Café for a snack time event with the caterpillar.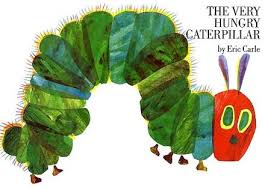 Eric Carle's book has won numerous awards including being named one of the National Education Association's "Teachers' Top 100 Books for Children". The story teaches children about counting, the days of the week, foods, and the life cycle of a butterfly through the distinctive collage illustrations.
Cost to attend the Friday Snack Time event at 2pm is $10; Cost to attend the SaturdaySnack Time event at 3pm is $12. Snack Time events are open to children ages 4-7. Space is limited for both snack time events and pre-registration is required.  There is no charge to attend the Saturday story time event at 11am, and it is open to all ages. Please call 513-731-2665 to register.
blue manatee bookstore and decafe is located at 3054 Madison Road, Cincinnati, OH 45209. Learn more at www.bluemanateebooks.com.
Disclosure: blue manatee is an advertiser with Family Friendly Cincinnati.