I love it when kids help other kids.  I love it even more when all their hard work and dedication is going to an amazing cause.  You can also help out and enjoy a night of fashion, flair and fun during Fashion for the Cure.  The event is March 19 at Sycamore High School and the event benefits The Dragonfly Foundation.  The Dragonfly Foundation's main focus is "bringing comfort and joy to kids with cancer".  I've witnessed first hand how they have helped many children and their families and it is amazing.  The organization continues to grow and help so many.  The students at Sycamore High School are putting on a fab fashion and will also have raffle baskets and a bid and buy auction.  To register for the event, click here.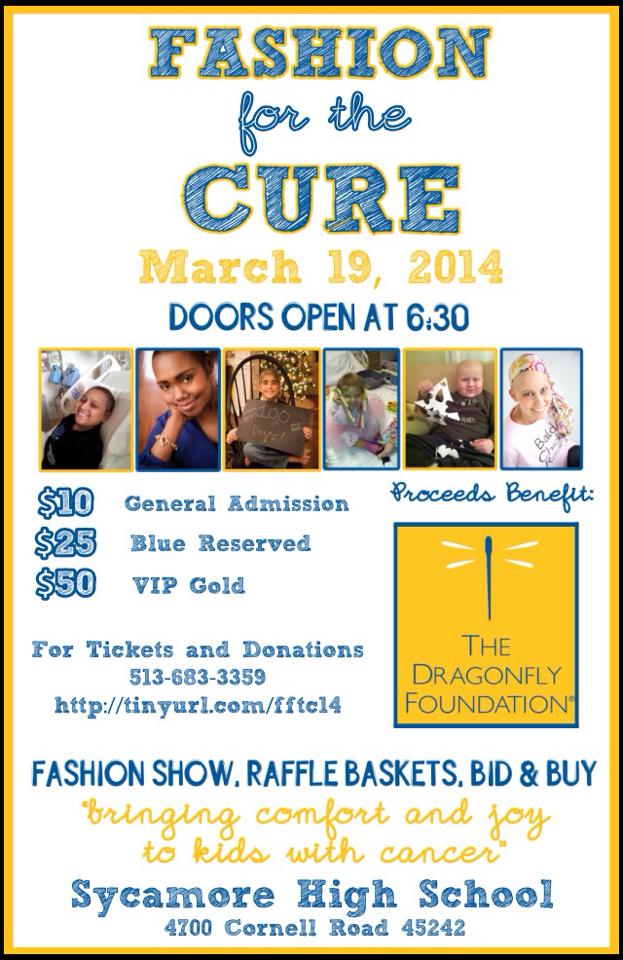 To learn more about why and how The Dragonfly Foundation began, watch this amazing video.

If you would like to learn more about The Dragonfly Foundation, please visit them online or on their facebook page.
When not blogging for Family Friendly Cincinnati, you can find Kristin writing on her personal blog, MasonMetu (from me to you).