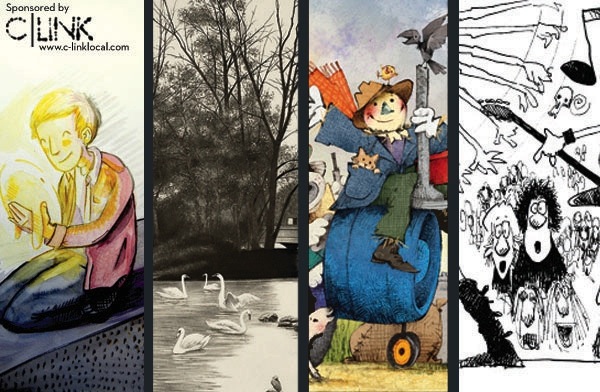 Mark your calendars! On Saturday, Februray 22 Brazee Street Studios and C|LINK  are hosting the opening of Story Telling: The Fine Art of Illustration. The exhibition features popular Cincinnati-based illustrators and was guest curated by children's book author, publisher and blue manatee bookstore owner, Dr. John Hutton and artist Sara Pearce.
Not only will this be a fun exhibit to take the kids to because of who the artists are, but we are particularly excited about this exhibit as the show opening also includes a  special book signing with the illustrators themselves – a great opportunity for your child to have their favorite books signed by some of their favorite illustrators!
The impressive list of illustrators runs the spectrum from world-famous to emerging and includes Loren Long, Jim Borgman, Will Hillenbrand, Tara Calahan King, Andrea Cheng, Andrew Neyer, Sarah Jones, Casey Riordan Millard, Christina Wald, David Michael Beck and Maria Montag.  Fans of the work of these folks will be excited to hear that they will have original artwork from the books featured on display!!
In case you didn't know, Loren Long is the illustrator of the Otis books as well as Of The I Sing: A Letter to My Daughters, written by President Obama. Will Hillenbrand is a children's book illustrator with 58 published books, and 3 more scheduled releases, including the Bear & Mole stories. We're personally also excited that Jim Borgman will be there, we still read his comic strip Zits every day. He's also known for his political cartoons in The Cincinnati Enquirer. Another favorite is the creator of Shark Girl, Casey Riordan Millard, who FFC's Shannan B. is obsessed with (in a not-scary way, we promise). 😉
One more great thing about this show is that the illustrators collaborated on different pieces with kids from WordPlay. WordPlay is a local non-profit that provides free tutoring, literacy, and creative writing programs for students ages K-12. 
This will be a fun event for you and the kids, so make sure to head down to Brazee Street Studios from 11-2pm on February 22 and get your favorite book signed by your favorite illustrators. If you miss the opening, the show will be on display through April 4, 2014.
Brazee Street Studio's gallery One One hours are Monday, Wednesday, Friday, 9am – 5pm; Tuesday 9am – 7pm; Thursday 12pm – 8pm; Saturday 10am – 3pm; Closed Sunday. For more information, visit www.brazeestreetstudios.com or call 513-321-0206. Brazee Street Studios is located at 426 Brazee Street, Cincinnati, OH 45209.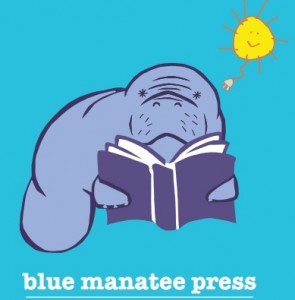 Want to check out more local illustrators (and authors, too)? Check out www.bluemanateepress.com. This locally based children's book publishing company is owned by Dr. John Hutton and supports work by local authors and illustrators.
Disclosure: blue manatee bookstore is an advertiser on Family Friendly Cincinnati.