Chris Burns, a local chef who is known for his time spent making culinary magic at Jean Ro Bistro, and his wife Tess are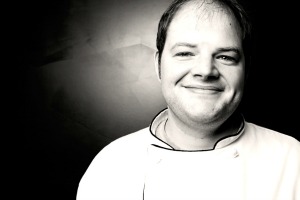 teaming up to bring a fabulous new restaurant to Main Street in Covington, the Commonwealth Bistro.  I have known Tess for years, and I know that the opening of this restaurant has been a long journey for the two of them, filled with careful planning, creative ideas, big dreams, delicious recipe ideas, and a determination to make this place uniquely Kentucky, with locally sourced foods, regionally based recipes, vegetables straight from the garden, and "Kentucky hospitality".  It is obvious that Tess & Chris are passionate about this area, passionate about food, and passionate about community.  I cannot wait until the doors of Commonwealth Bistro open up so that I can see their dream come to life!

Right now Commonwealth Bistro is in the final stages of construction, the plates have arrived, the menu is being planned, and the interior designs plans  are coming together.  With plans of opening in the coming months, Chris and Tess are turning to the community to help raise funds to put the icing on the cake so to speak and add the finishing touches before the doors open.  They have started an Indiegogo Campaign to raise funds, and YOU could help them!  Any little bit is greatly appreciated, and each donation level has an interesting incentive for the donor.  For instance, if you donate $50 you will receive a $50 gift certificate to be used at Commonweath Bistro when it opens in 2014.
The Indiegogo Campaign for Commonwealth Bistro ends on December 30th, so don't delay, make your contribution today!  To learn more about Commonwealth Bistro or to make a contribution, visit their Indiegogo Campaign Page.  You can also keep up with the adventures of Commonwealth Bistro on Facebook.  Commonwealth Bistro will be located at 621 Main Street in Covington.