Random Snacks of Kindness
Your kids probably snack all day, so how about letting them eat something good for them and good for Cincinnati? Chef Frances Kroner created Random Snacks of Kindness with the goal of "sweetening the city one snack at a time."  These tasty snacks also give back –  100% of the profits from each bag are given to partnering organizations in Cincinnati.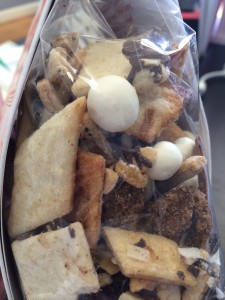 We picked up the Ginger Coconut Random Snacks of Kindness snack mix at blue manatee children's bookstore and decafe (advertiser), and it was delicious. ArtWorks apprentices helped create the mix and packaging, and during the process learned entrepreneurial skills. The package itself turns into a one of a kind poster when fully expanded, and inside each bag is a different "kindness" note (think prize in your cracker jacks…). Our note was a quote from Helen Keller that said "Life is a succession of lessons which must be lived to be understood."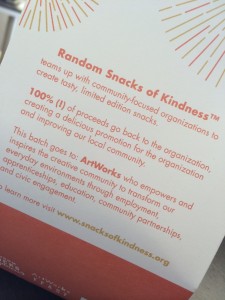 Frances Kroner is also the founder of feast and the chef of soon to open Sleepy Bee Cafe in Oakley. A chef focused on creative dishes and fresh ingredients, Frances has been in the fine dining industry for almost ten years and always impresses with her menu.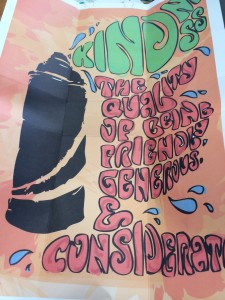 Random Snacks of Kindness is all about bringing a smile to your face because of the tasty treats inside, and the mission of the organization. You can find Random Snacks of Kindness at some of our favorite local stores including blue manatee bookstore, Coffee Emporium, Mica 12/V and more.